by Shandi Pace
Ben Newton suffered permanent spinal injuries as a result of a car accident when he was two years old. As an adult, wheelchair rugby became his outlet to deal with the grief he couldn't comprehend as a child.
Originally from Sydney, Ben, his mother, and his infant sister got into a car accident. They were forced off the road by another driver and ended up hitting a telephone pole. At that time, proper safety seats for children were non-existent, so Ben was only wearing a seatbelt. This crash resulted in a broken neck at the C6 vertebrae and paralyzation from the armpits down. His sister was unhurt, while his mother only sustained a few minor injuries.
Ben is classified as an incomplete quadriplegic. This classification means the spinal cord injury doesn't go all the way through his spinal cord. He has some feeling in certain parts of his body but can't move anything past his arms.
When he was young, the recovery process didn't really phase him that much. Ben spent a long time in the hospital and continues with rehab to this day. His family, especially his sisters, have been very supportive throughout his entire life.
For Ben, the hardest part of his injury was the exclusion from certain things. The first elementary school he went to was not wheelchair accessible. His parents even had to write to the government to get the school to be more inclusive.
Sports ended up being a turning point in Ben's life. At a young age, he watched a lot of cricket and rugby. Ben progressed into trying a lot of individual sports, but none stuck with him. He didn't enjoy the exclusion and individual nature of them. It wasn't until his dad introduced him to a wheelchair rugby team that Ben got inspired to try the sport. "That was when my world changed," Ben said.
Wheelchair rugby, like most disability sports, has a classification system because most disabilities affect people's bodies differently. In wheelchair rugby, four players that add up to a total value of 8.0 are allowed on the court. Oftentimes, the lower numbers are more defensive players; the higher numbers run the offence. Ben was classified as a 2.5 during state-level play and a 3.0 at the national level.
In 2010, Ben graduated from Southern Cross University in Australia with a degree in psychology. That year, he was also named the MVP at the Queensland Wheelchair Rugby State Championship, nicknamed "The Bash." Ben was one of the All-Star Four, an award given at a tournament or at the end of a season for the best combination of players from all teams. His success during the state level led him to make the Australian national team that same year.
For four years, Ben was a part of an elite national team that won just about everything. This includes a gold medal at the 2012 Paralympics. He recalls the Paralympics as being a unique environment where everyone has a story. "It's celebrated. It's probably the one place that I've been to in my whole life where it felt like I was not the odd one out. Everybody was just comfortable to be themselves," Ben said.
In 2014, Ben retired from the national team as he had other things in life he wanted to focus on. That year was also when he received the Order of Australia. This award recognized him for his service to sport as a Gold-Medallist at the London 2012 Paralympic Games.
After he retired, Ben transitioned to coaching, which most former players choose to avoid. He is the coach of the state team, the Queensland Cyclones, been challenging wearing both hats. During his playing career, Ben also did community work for Queensland Rail. He helped with community engagement for people with disabilities. Now, he's the principal accessibility advisor. He advises Queensland Rail on how to make public transport more accessible for people with disabilities so they can access their community better.
Ben continues to encourage anyone who has disabilities to build a support network. His advice for others searching for an outlet to cope with grief is "to be kind to yourself and kind to the people around you. Be willing to take the time for yourself to try different things and explore different things and see what really works for you as an individual."
Support us by driving awareness!
Subscribe to our YouTube channel at YouTube.com/GrapGrief.
Follow us on Facebook at Facebook.com/GrapGrief and on Instagram at Instagram.com/GrapGrief.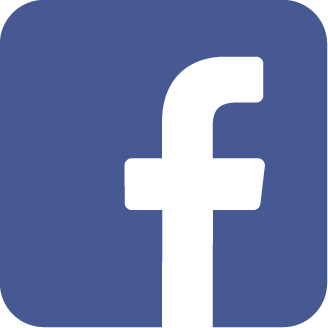 The Grappling with Grief Facebook discussion group is a safe place to share your story and interact with others.
Join Here