by Shandi Pace
Like many others, Duane Kitchen had an abnormally rough year in 2020. On July 19, 2020, his mother, Marlene, unexpectedly passed away at the age of 54. She had been experiencing problems with her heart and was two weeks away from having open heart surgery to fix some clogged arteries. It was Kitchen who found his mother unresponsive on the bathroom floor. He attempted CPR while on the phone with emergency response units, but sadly, his mother never made it.
"I'm an only child and for the first time I was alone," Kitchen said.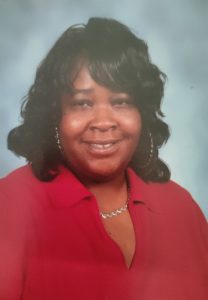 His mother had always been with him for every step he'd taken in his life up to that point. Marlene was there for all the highs and lows. One of her proudest moments was when Kitchen graduated from culinary school. That entire day, she had joy written across her face.
Affectionately known as DK by most, Kitchen believes the cause of his mother's death was a broken heart. Marlene lost her own mother in 2015, which put her into a grief-filled state that she never fully recovered from.
It didn't get much easier after that. Over the next five years, the family would lose another nine members. These included Marlene's brother, who died of a heart attack in 2016 and her sister, who died from breast cancer in 2017.
Originally from Hamtramck, Michigan, a small city just outside of Detroit, DK felt isolated. The loneliness he experienced after losing so many family members in such a short period of time was a natural part of life and also unusual for him. These losses greatly affected his mother as well. This tremendous amount of grief can weigh on a person, especially one with significant heart problems. "We started off 2020 with my young 21-year-old cousin being shot and killed. I never thought months later I'd lose my mom too," DK said.
Heart-related health problems have run in DK's family. In order to channel his grief, he knew getting his health in order should be his first priority. DK immediately lost 24 pounds due to the depression he was experiencing at the time but figured there was a better and healthier way to have the weight come off. This lifestyle change wasn't only in the name of grief. Heart attacks run in his family, so DK has been trying his best to prevent one from ever happening to him.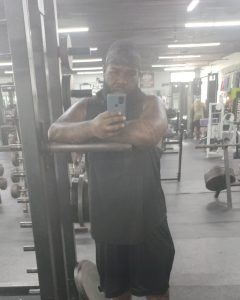 To achieve this, he's been working with his trainer and friend, Kyle Frescura, losing weight in a much healthier way. DK works out at the gym four to five times a week and does cardio at home five times a week. Since taking this step, DK has felt more refreshed as a person. In the three months since he started training, he's lost 54 pounds and plans for his goal weight to be around 230-240 pounds. "I want to have a wrestler's build," DK said.
DK has been a wrestling fan ever since he can remember. In 2018, he discovered Fightful and has been a dedicated member of the Fightful Faithful, the appropriate title given to Fightful.com's devoted following, ever since. Over the years, he's gotten to know both the founder of Grappling with Grief and Fightful, Jimmy Van and the managing editor of Fightful, Sean Ross Sapp.
"I discovered Fightful in 2018 when I joined Twitter and started watching the YouTube post shows hosted by the great Sean Ross Sapp. Over the past three years, I've built a friendship with Sean and so many others from Fightful. Joel 'Anakinjmt' started a GoFundMe to help me with funeral costs and many of the Fightful family donated. I'm forever grateful," DK said.
His mother was a wrestling fan when he was growing up as well, which seemed to rub off on him. Now that Marlene is gone, it's a way for DK to stay connected with his mother in some way. Looking back, wrestling is even tied to one of DK's favorite memories of his mother. It was when he took her to see WWE Smackdown Live in August 2019.
"She was the loudest in our section, cheering and booing and having an absolute blast. Her love for The New Day especially since Big E brought back her passion for wrestling. When Charlotte Flair came out, my mom asked me if she was related to Ric Flair and I told her that that was his daughter. She replied 'I wish I had a daughter.' My mom was super funny and just amazing to be around," DK said.
For more information about DK, you can follow him on Twitter.
Support us by driving awareness!
Subscribe to our YouTube channel at YouTube.com/GrapGrief.
Follow us on Facebook at Facebook.com/GrapGrief and on Instagram at Instagram.com/GrapGrief.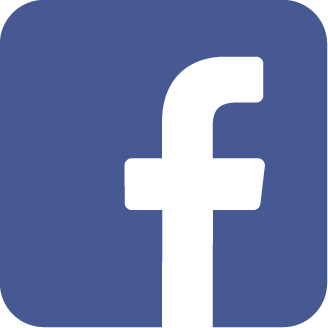 The Grappling with Grief Facebook discussion group is a safe place to share your story and interact with others.
Join Here