by Shandi Pace
Ta'Shay Mason experienced tremendous grief at a very young age. Her father passed away on December 12, 1986, after getting in a car accident. She remembers her dad being funny, loving and present despite living in a different state with her stepmother.
One day after school, Ta'Shay's mother told her to sit down. As any young child would think, she assumed she was in trouble. Instead, her mother gave her the bad news. Shortly after her father's death, Ta'Shay doesn't remember much. Over the years, her mother has filled in some of the blanks.
At the wake, Ta'Shay sat with her father's body for quite some time. Although she doesn't remember it, she Ta'Shay went up to her mother, said she talked to dad, informing her he was her guardian angel.
Children take different approaches to processing emotions. For most of her childhood, Ta'Shay felt angry and hurt. Anytime she would see someone with their father, she would get upset. Her mother encouraged her to share her feelings, but Ta'Shay refused to talk about it.
To encourage growth, her mother moved the family to a friend's ranch. They had plenty of horses that the girls loved to play around with. Although Ta'Shay tried to distance herself from people because she thought she might lose them, this was the moment where she started to gain a sense of self.
The decision to join the army was an easy one for Ta'Shay. A lot of her family members had served, including her father. She first enlisted when she was 17. At that time, she refused to listen to orders when she got hurt and was later honourably discharged. Taking a break, she went to school and received her associate degree.
A few years out of the army, she got a call from her old recruiter asking her to come back. "I felt a sense of I didn't finish that, so I decided to go back in," Ta'Shay said. This experience would be challenging and different for Ta'Shay, which is what she was looking for.
Throughout the 16 years of service, Ta'Shay built strong relationships with others, something she struggled to do as a child. Being in the military helped her be able to express herself better.
In the end, it took Ta'Shay to go to therapy to make her feel better about everything. As a child, she didn't know how to articulate emotions, so she kept it inside. These internalized feelings led her to keep a distance from most people in her adult life. Now, Ta'Shay could finally acknowledge those feelings and help her process her emotions easier.
In 2017, Ta'Shay took a trip to Buffalo, New York, where her father grew up. The last time she visited Buffalo was with her father at the age of seven. Seeing her cousin show off the areas his father lived, Ta'Shay realized she was never going to have those same father-daughter chats. He missed all Ta'Shay's milestones and was never able to explain things to her from his perspective.
After this trip, Ta'Shay asked herself, "how can I channel this?"
Around a year ago, Ta'Shay got the feeling that she wanted to write children's books. "I didn't know what I wanted to write about. I knew I wanted to include my dog Bella, but I didn't know how I wanted to do it," Ta'Shay said.
Early last year, Ta'Shay came up with the perfect idea, but she wasn't sure if she was ready to commit. To get out her thoughts, Ta'Shay took out a piece of paper and wrote down everything inside her. After, she folded up the paper and put it away. That's when she started writing.
But, i don't want to say GOODBYE! took some time to write because, throughout the process, Ta'Shay was channelling the emotions from her nine-year-old self. She'd write off and on, having to step away from the book every once and a while.
When it came time to write about the funeral, she knew she didn't want it to be traditional. She discovered an organization that makes eternal reefs; ashes mixed with concrete to form a reef that becomes a home for sea animals. Not only is this freeing to the soul, but these reefs also help the environment.
Other than being an author, Ta'Shay works as a social worker and volunteers at a grief counselling centre for children who have lost a parent. Talking to the children is like a version of therapy for her. "Listening to each child talking about their mom or dad that had died. I felt like I was nine-years-old again," Ta'Shay said.
Her dog Bella, an eight-year-old English bulldog, helped a lot through her grieving. She was a distraction and is a big part of Ta'Shay's life. "There's times that I'm feeling down, she'll come sit right next to me. She helped me a lot."
For more information on Ta'Shay Mason, check out her website.
Support us by driving awareness!
Subscribe to our YouTube channel at YouTube.com/GrapGrief.
Follow us on Facebook at Facebook.com/GrapGrief and on Instagram at Instagram.com/GrapGrief.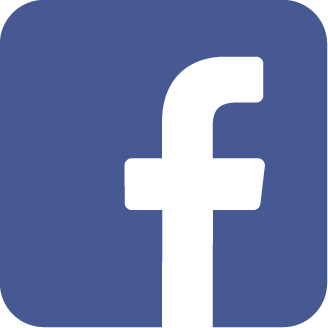 The Grappling with Grief Facebook discussion group is a safe place to share your story and interact with others.
Join Here