by Phoebe Young
I'd always lived what some would call a very sheltered life. I never really had to deal with the harshness of life or had to witness those I love in deep pain. I never had to feel the force of grief. Life had been gentle with me and I was lucky in many ways. My family felt safe, untouchable. Everything seemed so simple until my dad was diagnosed with cancer on Christmas Eve 2015.
I remember the news being broken to us on Boxing Day at my parents' home. I was 30 weeks pregnant with my first child. Everything was moving in a beautiful way: the anticipation of becoming a mother, the transformation for my parents becoming grandparents, everyone was incredibly excited for this new chapter in our family. But then, as cancer does to so many families, our world was turned upside down, shifted completely, plans changed, priorities organised, we had a journey now to walk as a family. My dad, my mum and my siblings united in this chaos, working our way through it the best we could.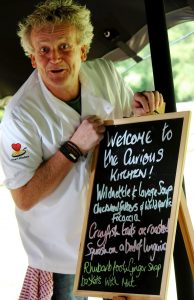 My dad, for me and for so many, was a beacon of light in life. His passion for the world was something quite indescribable. He was one of the very few souls who truly understood the gift of this life, the gift of our world, the gift of love. I remember after his diagnosis him sitting in his chair and saying to us all, "Guys, we are going to work through this together, we aren't going to project anger onto my cancer as that only makes it stronger, we're going to show it nothing but love and strength. I'm not going anywhere just yet; my work here is not quite done." And he meant every word.
He walked his journey with cancer for three whole years. Three years of many mixed emotions, darker times and lighter. Times of being cancer-free and celebrating as a family, times of surgeries to remove the cancer that had returned, and times of wondering, "Could this be our last Christmas, could this be the last birthday?" When do these moments end and become nothing more than a memory?
By the beginning of 2019, my dad became incredibly poorly, suffering from infection after infection. Basic abilities that we take for granted every day were slowly being taken away from him, out of anyone's control. The inability to walk left him in a wheelchair, the passion he had for food, for life, slowly being ripped away, brutally with no remorse. He was fading, and there wasn't a single thing anyone could do anymore but embrace the inevitable.
End-of-life care. These were words, as a family, we never wanted to hear. These were words that gave us a final destination. A destination we never wanted to go to. They were words of emptiness. Words you can't quite feel a singular emotion to. It's a confusing feeling and massive 'smash me in the face' reality check of…how the hell did we end up here?
On one side, I had the pain. Utterly destroying, agonising pain, knowing that our time as a family was coming to an end. Our time together, in this lifetime, had run its course. We'd no longer be walking the earth as father and daughter. Instead, we would part in a way that I never wanted, completely out of anyone's control. I wanted to fight it, search, discover any possible answer to stop the inevitable from happening. However, I wasn't in control. I'd never been in control. Life will do as it's meant to do to every single person. There is no textbook.
On the other hand, I felt relief. The heaviness in my heart lifted, knowing that somehow, in all this chaos of pain, that he wouldn't suffer any longer. He wouldn't have to battle to live. He will finally be free. My dad would leave this earth and will fly high to incredible things. He wouldn't struggle every day, grieving for the family he hadn't yet left. He wouldn't have to say goodbye anymore to the ones who visited to give their final words of love. Now, he wouldn't have to feel the crush in his soul as he watched us helplessly battle with the fact that he was soon to part.
To witness the journey of end-of-life care with my dad is something I would go back to in a heartbeat, even though it was incredibly hard. I could be the strength for my dad as he had been for me throughout my life was an immense gift.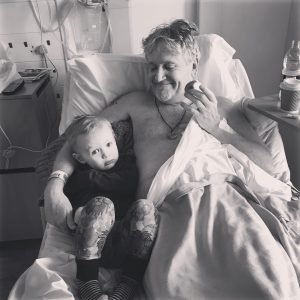 To sit with him with my newborn son, who luckily arrived just in time to meet his grandpa and sing the songs we would sing throughout my childhood whilst he laid in a deep sleep. To sit and study every inch of his beautiful face, taking in each freckle, each smile line, knowing deep down these would be my last moments to do so. See my eldest son cuddled up in bed with him and witness the evidence of what this painful yet beautiful life is all about. To hold him fully as he transitioned into the next part of his story, a part we couldn't go to together, but a part that we would share with the power of our love. I'd go back to it all. The good and the bad, just to sit there and be with him one last time.
My dad taught me so much. His lessons and wisdom live on through so many of us. He always saw his cancer as a small part of his journey. It wasn't his whole story, just a chapter. So now, to honour him and transmit his beautiful message to the world, I write, share, and connect with so many on their own grief journey.
In every moment of pain, chaos and heartache, I am reminded of the most important and beautiful part of it all, the fact that I got to love him.
My dad, my hero, my guide, our love will remain for eternity.
For more information about Phoebe, you can check out her website.
Support us by driving awareness!
Subscribe to our YouTube channel at YouTube.com/GrapGrief.
Follow us on Facebook at Facebook.com/GrapGrief and on Instagram at Instagram.com/GrapGrief.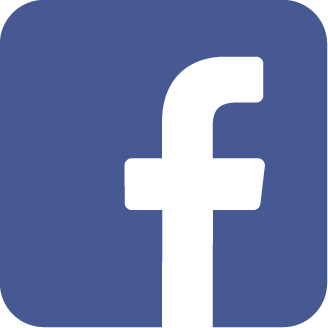 The Grappling with Grief Facebook discussion group is a safe place to share your story and interact with others.
Join Here