By Kate Hammond
At around 2:30 a.m. on February 9, 2021, I felt our one-year-old son Miles take his final breath. My husband and I put our hands on his tiny little chest as his heart slowed and then stopped, those final beats taking with them the world as we knew it. Even though the previous ten months since his cancer diagnosis had been filled with chemotherapy, medical procedures, surgeries, and countless hospital stays, we still had our sweet boy. Without him, we were left with nothing.
Miles was pure sunshine. He was a content, happy boy, delighting those around him with his smiles and chuckles, and impressing them with his positivity and grit throughout his cancer treatment. The months that followed his death were a freefall through the dark. Like an accordion, the days sometimes stretched on and sometimes compressed and sped up, leaving me disoriented and lost. Speaking his name felt simultaneously like a soothing balm and a punch to the gut. Nothing made sense.
In the spring, on the advice of our local hospital foundation, we set up an endowment fund in his name. The donations that had been made to the foundation in his memory were significant, and the fund was a way to secure his legacy and earmark special funds for the pediatric ward that had seen us through many hospital stays. With the creation of the endowment fund, I felt inexplicably lighter. Weeks later, we partnered with another family who had also lost their young son to cancer to donate nine special children's IV poles to the hospital. These brightly coloured poles featuring cartoon toppers like superheroes and emoji faces were a concrete way to help sick kids and their families. Upon receiving a picture of the first young patient hooked up to a new pole with a beaming smile, I felt, for the first time since losing him, something resembling happiness.
That small glimmer of happiness gave me hope, and I wanted more. I realized that memorializing Miles through helping other families was the only path to healing. And so, we started planning. On February 26th, 2022, just after Miles would have turned two, we held a fundraiser event for the hospital. We smashed our initial fundraising goal of $8,000, raising over $20,000, which was used to purchase some special equipment for the hospital's neonatal unit. Once again, I felt a tiny ounce of weight lift.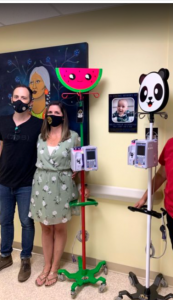 Since last year, we have participated in several different fundraising initiatives for organizations that helped us while Miles was in treatment and after his passing, including collecting goods for Christmas baskets for a local organization that helps families whose children are living with a cancer diagnosis. We worked with a local artist to donate a stunning metal sculpture of a tree to our town, which is now displayed at the bridge on our road.
We are currently in the planning stages of the second annual fundraiser event, which will be held this February, and I'm in the process of starting a child loss support group for local parents. I'm not listing these acts of giving as a way to make myself look altruistic, or to receive a pat on the back for doing good in the face of suffering. These acts have actually been, in some ways, rather selfish. They have given me a sense of purpose and healing, and in the darkest moments, a reason to survive.
My husband Kent and I observed, in the days and weeks after losing Miles, that navigating our loss boiled down to two simple choices: we could either end our lives or choose to live. This may sound extreme to some, but parents who have lost children will likely agree that in the throes of early grief, choosing to end your life seems like a desirable escape from the intensity of pain you feel every second of every day. For me, choosing to live has meant more than simply choosing not to die. Choosing to live has involved a commitment to myself and to others to continue to enjoy life — in its beauty and pain alike — and a commitment to Miles to preserve his memory by helping children and families facing similar situations to ours.
In August of this year, we welcomed a baby girl, Norah, into our family. She is a light and an absolute joy, and she is more evidence that ending our lives would not have been the best path forward. While I ache to be able to watch Miles grow and to see his sweet, pudgy, almost three-year-old hands touch the face of his new sister, I choose (on a daily and sometimes hourly basis) not to let that ache consume me completely. Moving forward without Miles has been heavier and more painful than I could have ever imagined, but helping other families through the darkness of childhood cancer and child loss has been more healing than I could have ever imagined.
Life is starting to make sense again, and my moments of happiness are more frequent and less fleeting with each month that passes. Although Miles' life was short, I know that his legacy lives on in countless ways — in donations, sculptures, and grief groups. In a smile when a child gets to choose a colourful IV pole, or in the comfort a sick baby feels while lying in a special bedside bassinet in the hospital right next to their mother. Building his legacy by helping others has allowed me to continue in my role as Miles' mother. I will always be grateful for his life, and in turn, for the drive to help that has saved mine.
For more information about Kate, you can check out her website.
Support us by driving awareness!
Subscribe to our YouTube channel at YouTube.com/GrapGrief.
Follow us on Facebook at Facebook.com/GrapGrief and on Instagram at Instagram.com/GrapGrief.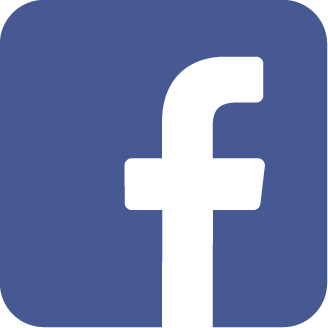 The Grappling with Grief Facebook discussion group is a safe place to share your story and interact with others.
Join Here