by Shandi Pace
Matt Scott has a lot of similarities to the founder of Grappling with Grief, Jimmy Van. They both enjoy watching wrestling, found solace in documentary filmmaking and have both lost their father. Matt's father, Moses, passed away on March 8, 2017.
Moses and Matt were best friends, and Matt felt like he could always turn to him for support. He was strong, kind-hearted and selfless. For a middle-aged man, Moses was relatively healthy, going to the gym multiple times a week and even ran his own business.
At the end of January 2017, everything changed. Most of the time, Moses was full of life and engaged in conversation. Suddenly, he became ill, didn't have much of an appetite and was in and out of discussions. Matt remembers thinking his dad wasn't going to make it out of the hospital and recalls the moment his dad told him not to get his hopes up. Moses passed away a month and a half after his diagnosis due to a rare form of leukemia.
When his father's health started to decline, Matt began looking for a grief group to join. By the end of March, he had found a group he felt comfortable with sharing his journey. "I needed space to be able to be with other people and just hear their experiences when it comes to grief," Matt said.
During his time with grief groups, Matt learned not to compare his grief with others. He was able to keep the perspective that his life wasn't that bad because he had other people that cared about him in his life.
Another thing Matt discovered was the importance of grief groups. He didn't feel isolated because he could always turn to the group for the support he needed. "I never really truly felt alone in the grief experience, which I don't think, a lot of people, especially people who don't join groups or talk with people, like we're doing here, can relate to," Matt said.
At the time, Matt was working as a social impact storyteller, using his platform to amplify people's voices. It was a great experience, but he often saw he was the only person in these rooms that looked like him. He thought of an idea that would shine a light on more people he could relate to.
Originally, Matt launched Let's Care as a blog to write about an underrepresented population most overlooked. He began writing about people's stories from his own research and wasn't too committed to the work. When his dad passed away, he realized how important it was to learn about others through interviewing. Matt started meeting people and brought up his loss numerous times because that's what motivated his journey.
"I think there's something to that about when you're in this really, dark, hurt place, reaching out and connecting people who could somehow relate to where you are on the journey is again, something that's healing," Matt said.
Another project came to fruition after Matt took a week off from work to visit San Francisco at the end of June 2019. He interviewed 21 changemakers over six days after discovering a yearning for bonding with people through conversation. That's where the idea for 20s & Change: San Francisco, a social change docuseries, came from. The private virtual screening for this event takes place on March 7, 2021, the day before the anniversary of his father's death.
Since his father's passing, Matt has discovered his love for "digital breadcrumbs." These are digital moments captured to reminisce after a loved one is gone. Matt still cherishes a 40-minute audio interview he did with his father in 2015. It's special for him to be able to listen to that audio and hear his father's voice, as well as the interactions between the two of them. Matt hopes to one day capture these moments for his future children and is planning on interviewing his mother shortly.
Last year was a time of reflection for Matt. Most of 2020 was focused on identity, and he felt like it was a struggle. Going into 2021, he feels a lot more prepared for topical conversations. Let's Care focuses a lot on talking about identity, and he wants 20s & Change: San Francisco to show the world these deeper conversations so we can better understand each other. Matt saw his dad making an impact every day and believes more people should do the same.
It all comes back to grief for Matt. Most don't know what to say when the topic comes up during a discussion. "People, I'm sure you've experienced this, where you're talking about grief and others might not know what to say. They might not want to have the conversation and dive in. The same goes for race and sexual orientation and religion," Matt said.
We're getting there slowly. Each conversation and everyone's effort will help make for a better world, one step at a time.
For more information on Matt Scott and Let's Care, check out his website.
Support us by driving awareness!
Subscribe to our YouTube channel at YouTube.com/GrapGrief.
Follow us on Facebook at Facebook.com/GrapGrief and on Instagram at Instagram.com/GrapGrief.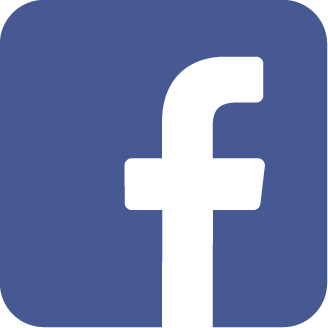 The Grappling with Grief Facebook discussion group is a safe place to share your story and interact with others.
Join Here