by Shandi Pace
Being a go-getter, hard worker, quick-witted, and responsible all define who Sheri was as a person. These characteristics transformed into rebellious and difficult as her cancer diagnosis got worse. A sudden change in attitude is why it's necessary to stay calm and understanding through someone's time of need.
Before her cancer diagnosis, Sheri developed other health challenges. She was diagnosed with rheumatoid arthritis, which created crippling pain in her hands and her knees. She also developed diabetes, having to take insulin regularly. Her life became a series of MRIs, ultrasounds, doctor's appointments and treatments, but through it all, she never complained. Sheri was a warrior.
For about a year after her cancer diagnosis, those original traits were still there. She was still sharp and managed to get things done. Not long after that, the family started noticing changes in her. She would try to get out of taking her medication, neglect her dog and refused to do any housework.
Her husband would try to get her to stay active, encouraging her to do simple things around the house she could still manage. Instead, Sheri would sit on the couch and ignore everyone. Even Jimmy, founder of Grappling with Grief, couldn't fathom why she wouldn't try to take her medication. "The Sheri that I knew would never give up," Jimmy said.
That's when they started to notice her cognitive ability change. Jimmy would come to visit, and mid-sentence, Sheri would forget what she was talking about. Sheri's husband told Jimmy she would neglect to pay their bills, which wasn't like her at all. At the end of June, Sheri forgot her mother's birthday and was very standoffish when Jimmy asked her about it. She never forgot a birthday.
As the family came to find out, the tumours had pressed on specific areas of her brain and were causing issues for her ability to display emotion. She became very straight-faced and didn't talk a lot. These tumours impacted her ability to think and her strength to control her cognitive functions. Sheri wasn't trying to be difficult; she just didn't have any other option.
Closer to the end of her life, if Sheri wasn't sleeping, she would often gaze at you. Sheri's husband, when discussing her diagnosis, mentioned that she had days to weeks to live. His sister's expression suddenly changed, and she became very emotional. Jimmy sent a message to his brother-in-law, telling him not to be negative around Sheri again because she was still able to understand what people were saying.
Jimmy says to try to be understanding with older people or people who are sick in your life. We might not realize how aware they actually are. "Be understanding of the fact that things that they say and things that they do, they may not necessarily mean to do those things," Jimmy said.
"About Sheri" is a video series about one of the people who inspired the creation of Grappling with Grief, Jimmy Van's sister Sheri Gill.
Check out the entire About Sheri playlist.
Support us by driving awareness!
Subscribe to our YouTube channel at YouTube.com/GrapGrief.
Follow us on Facebook at Facebook.com/GrapGrief and on Instagram at Instagram.com/GrapGrief.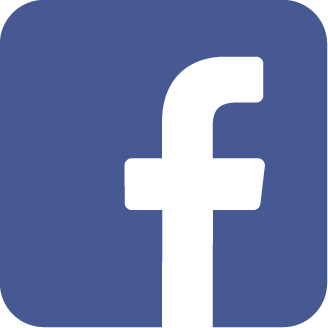 The Grappling with Grief Facebook discussion group is a safe place to share your story and interact with others.
Join Here