by Shandi Pace
Losing a loved one at a young age can be devastating. Founder of Reach Out Together, Aanchal Vash, experienced the loss of her two brothers, Rashan and her twin brother Tushar. Both of these losses helped Aanchal grow and carry on their legacy in her own unique way.
While living in Nigeria, Rashan wanted to move to Canada in hopes of giving his siblings a better life. "He was forward-thinking. He had a different vision of life, of what he wanted to create for himself, and I think for us," said Aanchal. Unfortunately, Rashan was never able to accomplish that dream himself, as he contracted cerebral malaria at the age of 16 and died a week later.
After her older brother's death, this gave Aanchal the motivation to move to Canada. She took school more seriously and applied to universities in Toronto. Both Aanchal and her twin brother, Tushar, were accepted to the University of Toronto. They eventually graduated, found jobs in their fields, and moved into an apartment together.
Tragically, Tushar also passed away after taking his own life. This heartbreaking blow to the family gave Aanchal a whole new lease on life. She knew there was something more out there for her. Moving back to India for a short period, she led a non-profit project that helped her realize her full potential: helping others who may also be experiencing mental health issues.
Aanchal strategized and began touring around the United States, hosting events focused on mental health. "I really wanted to help people understand that there's a difference between mental health versus mental illness. I think because people don't understand, that is why people aren't reaching out for help," said Aanchal.
Today, Aanchal is the founder of Reach Out Together, a not-for-profit organization that helps empower people to improve their mental health through education and interactive programs. She is also the co-author of Success Strategies with Jack Canfield (acclaimed author of the Chicken Soup for the Soul series. Success Strategies is about developing a more successful and productive mindset, even in the case of a tragic life event.
"We think we can fix everything, but you wouldn't say that if you had a broken arm. With mental illness, the longer you wait, the harder it takes to recover."
Since launching Reach Out Together, Aanchal has travelled around the world, holding more public speaking engagements and being a hopeful voice within the mental health community.
The best advice Aanchal can give is to, "Be relentless in your pursuit of well-being. Life is so difficult, and we will always have ups and downs, but if you are able to find a way to feel joy yourself, then your community will feel joy too."
For more information on Aanchal Vash and Reach Out Together, check out her website.
Support us by driving awareness!
Subscribe to our YouTube channel at YouTube.com/GrapGrief.
Follow us on Facebook at Facebook.com/GrapGrief and on Instagram at Instagram.com/GrapGrief.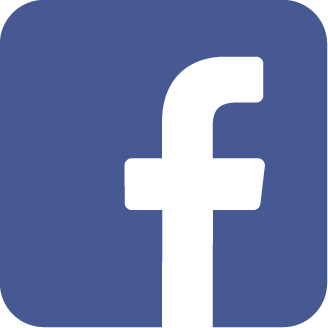 The Grappling with Grief Facebook discussion group is a safe place to share your story and interact with others.
Join Here