By Derek Richford
Harry was born on November 2, 2017, and died seven days later following gross failings in care at East Kent Hospitals Trust in Kent, U.K.
My daughter-in-law Sarah and my son Tom had a text-book pregnancy with no issues at all, it was considered to be a low-risk pregnancy. When he was born there was chaos in all areas, including midwifery, obstetrics and pediatrics; all of this led to severe hypoxia.
As a family, we were all devastated, the hopes and dreams of two people I love dearly were dashed in that most terrible week of our lives. We are a strong and very close family; I have four children and Tom is the second. As Harry's grandfather and Tom's father, what could I do?
Initially, we allowed the hospital to carry out its own investigations, this took an agonising four and a half months. When the report was released to us, we had just six days to read, understand and digest it before a big meeting with the Trust.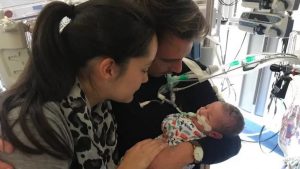 On March 14, 2018, we met with six members of the Trust, four consultants and two others. Despite the report finding very little wrong, it was clear that major failings had taken place. The meeting was recorded and lasted three and a half hours. We left it having more questions than we had when we arrived, we had a deep sense that they were closing ranks and not telling us the full story. It was from this time that I devoted myself to finding out what had really happened on that fateful night.
I spent hundreds of hours reading reports online, understanding medical terms and fundamentally, joining the dots. I found historic Care Quality Commission reports, board reports, news reports and more. I made a chronological document, showing what I had found, over the years, and I added to it. I could clearly see, and importantly, prove that there had been the same maternity issues at the hospital for years and that the Trust, had seemingly failed to deal with them.
During this period, we had to fight for an inquest for Harry. The hospital had said categorically that no inquest was needed at all. By August 2018, we had secured an inquest with the coroner. However, it didn't get heard until January 2020.
I fed all of my evidence to the coroner and worked closely with solicitors. I found a reference in a Board Report to a Royal College of Obstetricians and Gynaecologists audit from two years before Harry's birth, but I couldn't find the report anywhere. Eventually, in January 2019, I managed to obtain the report via Freedom of Information. It showed clearly that the Trust was shown all of the failings that happened in Harry's case and told they had to deal with them urgently; they had not.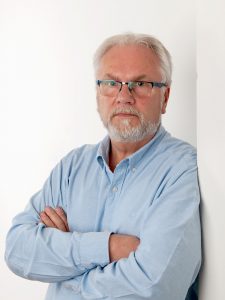 Harry's three-week inquest in January 2020 found that there had been seven gross failings that amounted to neglect. This was the inquest the Trust said we did not need. The inquest led to Harry's name being spoken in the U.K. parliament several times and resulted in a massive public inquiry into maternity services at the Trust.
The Kirkup inquiry commenced in April 2020 and was published in October 2022 and showed that the Trust had some of the worst care ever seen by Doctor Kirkup and that there was no evidence in recent times that anything had improved, despite Harry's inquest over two years before. In addition to the public inquiry, the Trust was criminally prosecuted for the "Unsafe Care and Treatment" of Sarah and Harry. They were fined £1.1 million GBP (£733,000 after pleading guilty) in June 2021.
The Kirkup inquiry covered over 200 cases of poor care and showed that at least 45 babies and 23 mothers would have survived if care at nationally recognised standards had been offered.
Although we felt vindicated in our pursuit of the truth and justice, it was devastating to read of the full horror of what had and was still happening at the Trust. The Trust is the second biggest in the United Kingdom.
Despite channelling my grief into what I saw as "good", it has been a really rocky ride. Relationships within the family have changed. Whatever I may think about the real need to have exposed this entire story to the world, in order to gain much-needed change, it has been so hard for Sarah and Tom.
We all put ourselves on the line. We exposed our loss and grief to the world and Sarah and Tom gave freely in Harry's name.  However, it is now over five years since we lost him and there needs to be an endpoint for them. How do we achieve remembering him with love, without living with the hurt every day, being reminded of every issue in great detail? I know that we had to expose the awful failings here in Kent, but I didn't fully appreciate the depth of emotional heartache.
I became the unofficial "leader" of the families. I was contacted by people from within our area and beyond. I was able to help people and guide people. I spoke to journalists from all over the world, I ensured that this scandal was seen and heard by all.  I enjoyed being the spokesman for this group and channelling my grief into something positive for all. However, in doing so, I haven't always been able to see the need for Sarah and Tom to pull back; I regret this.
One day, I hope we can all look back on the Harry years and our endeavours to make maternity services in Kent better, with pride and a sense of achievement in his name. For now, we will have some quiet time away from the spotlight, reflecting and rebuilding our emotions with Harry being a positive memory for us all.
For more information about Derek, you can check out his website.
Support us by driving awareness!
Subscribe to our YouTube channel at YouTube.com/GrapGrief.
Follow us on Facebook at Facebook.com/GrapGrief and on Instagram at Instagram.com/GrapGrief.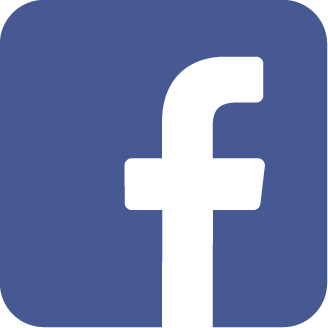 The Grappling with Grief Facebook discussion group is a safe place to share your story and interact with others.
Join Here