by Shandi Pace
The distance between Ewing and Germantown, Kentucky, is a mere 30 minutes, but the connection between the two would last a lifetime. Sean Ross Sapp met Cheyenne Scott in nearby Maysville, Kentucky, as young adults. Their friendship began when Cheyenne stood up for Sean at a party they both attended.
As a fan of older music, such as Queen and The Beatles, Cheyenne had an old soul. She tended to be the life of the party at social events, which is where Sean and Cheyenne had met. There were also times when Sean wouldn't hear from her for months at a time because of her constant struggle with addiction.
A diagnosis of cancer made Cheyenne's luminous spirit take a back seat.
"She was very active until the end." According to Sean, Cheyenne was very good at putting on a poker face. Dealing with cancer left her, like most, disheartened with the hand she was dealt. Cheyenne refused to see most of her friends during that time. She mostly stuck with her small family circle to help her get through her cancer treatments.
Every month he tried to reach out through text. "I should've pushed harder," said Sean.
On March 21, 2017, two weeks away from her 26th birthday, Cheyenne would tragically pass away from her battle with cancer.
After Cheyenne's death, Sean knew he had to do something to honour her legacy. The day he found out about her passing, Sean started to grow his hair out. He wanted it to reach the point where he could donate it to make wigs. This project took around three years to accomplish.
As the Managing Editor of Fightful.com, Sean knew he wanted to plan something elaborate when the time came to cut his hair. With the help of his friend and Fightful (and GwG) founder Jimmy Van, they came up with a way to get Cheyenne's story to as many people as possible.
They contacted The Nightmare Collective. They were a group apart of All Elite Wrestling (AEW) known for taking a lock of hair from each of their victims. This situation seemed like the perfect opportunity, and after reaching out, The Nightmare Collective and AEW agreed.
The stage was set.
Sean received his hair cut on television, donating his hair to Wigs for Kids, a charity that provides hair replacement systems for children who have lost their hair due to radiation therapy, Alopecia, Trichotillomania, burns and other medical issues. "I wanted more people to grow out their hair and donate it."
Added Jimmy Van, "I was really happy that AEW was part of it. I hope that Cheyenne's family liked it."
Support us by driving awareness!
Subscribe to our YouTube channel at YouTube.com/GrapGrief.
Follow us on Facebook at Facebook.com/GrapGrief and on Instagram at Instagram.com/GrapGrief.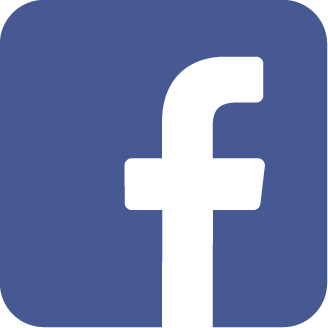 The Grappling with Grief Facebook discussion group is a safe place to share your story and interact with others.
Join Here