by Shandi Pace
The first time Joanne Raymond noticed people seeing her as overweight was during seventh grade. She heard boys behind her laughing at her weight, which started her on the rollercoaster of wanting to lose weight. At that young age, most girls are concentrated on their looks. To have someone call her fat was heartbreaking.
On three separate occasions, Joanne lost over 100 pounds. After having two children by the age of 23, she had packed on the weight. Joanne was a stay-at-home mom, living in a rural area with no car to get around. This helplessness led her to stress-eat and sit around all day.
In 1993, Joanne lost 117 pounds. "When you lose that much weight, you just think 'oh, I'm never going to gain it back again.' You think you're infallible, and you've learned so much, but it really doesn't take much," Joanne said.
The weight came back over the span of two or three years, and before she knew it, she had gained more weight than before. Everything Joanne deprived herself of when she was losing weight was what she was now after. Joanne starved herself, and when she did it, she changed her diet to include leaner options.
The second time Joanne lost weight, she lost 122 pounds. She would treat herself to cookies, cakes and other treats and exercise like crazy to keep the weight off. This regiment seemed more sustainable to her since she included the food she craved the most. Ultimately, the obsessive exercising and overeating put all the weight back on.
After two failed attempts at keeping the weight off, Joanne felt like a disappointment. She experienced severe depression once she gained the weight back. This emotional toll was beginning to be too much, as she started to experience more health problems as she reached her forties.
For one final time, Joanne attempted to lose weight. She lost another 100 pounds, this time, doing so sustainably. Joanne doesn't beat herself up anymore to minimize the emotional damage built up over the years. She also never stops exercising or counting calories. Her daily week includes exercising at least 15 minutes a day, eating healthy 90 percent of the time, and treating herself on the weekends. It's a better balance and not about punishment and reward.
Joanne's story eventually gained national attention. Her local paper had a section about life-changing moments people are glad they did. After submitting her story, a People magazine editor tracked Joanne down through her husband at work. She was featured in People magazine and on ABC television.
Joanne's main goal was to try and be a role model for some people to lose weight. Her motivation was now to live a life that is worth living. "The key to success is feeling like you're worth it because so much of obesity is feeling bad about yourself," Joanne said.
Support us by driving awareness!
Subscribe to our YouTube channel at YouTube.com/GrapGrief.
Follow us on Facebook at Facebook.com/GrapGrief and on Instagram at Instagram.com/GrapGrief.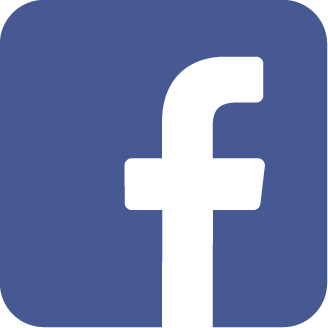 The Grappling with Grief Facebook discussion group is a safe place to share your story and interact with others.
Join Here