by John Hermle
In 2004, when I was 16 years old, I watched my grandmother die in the hospital alongside my other family members. I didn't realize until years later, but this was a jumping-off point for when my mental health began to decline. I became a lot more introverted and reserved than I was before.
In September of 2011, my favorite band Wilco streamed their new album (at the time), The Whole Love. When the fourth song on the album, "Dawned on Me," came on, I started to uncontrollably weep. It was then I realized something was definitely wrong and began exploring ways to get help.
By May 2012, I was extremely unhappy, and I stood on the roof of the building I worked at and contemplated suicide. I was looking to jump. The only thing that caused me not to was thinking about my wife and my bulldog. After this incident, I started attending therapy weekly and began progressing my ability to manage my now diagnosed depression. I then went about changing careers and went from being a building engineer to a teacher for Chicago Public Schools.
In January 2014, during my first week of student teaching, my grandfather died. A year later, my uncle and godfather died unexpectedly. At this point, this was the end of my first year as a teacher. I also lost any progress I had made in therapy.
By fall 2017, I had decided to teach at a different school. At the new school, the administration was unnecessarily demanding, and I would get observed three or four times a week. These check-ins were causing me great anxiety, and I told the principal about my concerns.
I started every morning waking up and vomiting bile. I went to a psychiatrist where they prescribed me an anti-depressant and anti-anxiety medication for the first time. Towards the end of December, I was informed that the principal wanted to move into my classroom. My brain chemistry collapsed. I started uncontrollably sobbing and was planning to end my life right then and there. The school counselor called 9-1-1 and got me to the hospital, where I was under observation for 24 hours.
I spent the rest of the school year in two intensive therapy programs. I made progress in one, but because I changed insurance networks, I had to start over in another program. Those programs saved and changed my outlook on life. One of the main things I've learned from therapy is that constantly being happy is not an attainable goal. While being happy is great, it is not the best idea to go from depressed to happy. I was taught to find the middle.
In late 2018, I started teaching at my current school, where I am much more supported professionally and personally. I still go to therapy, and I now consider my depression and anxiety managed.
Music has always been a hugely important part of my life. From a very early age, I would sit in front of the record player listening to albums by The Beatles, Creedence Clearwater Revival, and whatever else I could get my hands on. Music became a comfort to me. If I felt sad, put on some music. Needed some motivation, put on some music. If I was happy, put on some music.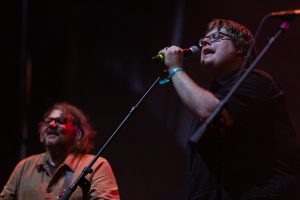 In 2000, after seeing the band Wilco live, they became my favorite band and primary music influence. I was determined to learn how to play music like my heroes. In 2001, my dad showed me how to play their song "California Star" on guitar. He then gave me a book filled with guitar chords, and that was it. Outside of the A, E, and D chords, I taught myself how to play guitar. In 2005, I formed my first band, where we played mostly covers. I wrote my first song a few years later.
In 2008, I formed a new project called Modern History. The second song I ever wrote was called "There Was No Song." This song was inspired by a poem written by my aunt after her brother's death from complications with AIDS, as well as watching my grandmother die. Over the few years, I wrote several songs that would make up the bulk of Modern History's first album, Written By the Victors. In an interview for an online radio and podcasting station, I was asked to describe how I write songs. I said, "I write the music first, then find which words fit the music."
After the release of my first album, I fell deep into depression. Members that played in Modern History left amicably, moving across the country for work and school. Due to depression, I barely picked up a guitar, and I didn't write anything for years. After my uncle died in 2015, my best friend Pete pulled me back into writing music again, helping me write a song called "Memories Live On." This song serves as a tribute to my uncle and grandfather. After my stint in the hospital, Pete once again helped me craft some songs about my experiences with depression that we were planning to release as a four-song EP.
In June 2019, I was chosen to participate in Wilco Karaoke at Wilco's Solid Sound Festival. The idea of Wilco Karaoke was that ten fans would sing a song with the band on stage during one of their concerts during the Solid Sound weekend. The song I performed was "Dawned on Me," the same song that helped me realize I had depression. Being around the other participants, Wilco, and Wilco's crew really inspired me to write again.
I spent the next year writing and recording songs that would become the album, Remember. This collection of songs is deeply personal and reflects my journey through grief, depression, and anxiety.
On October 30, 2020, I released my first recording in nine years. The single was "Inevitable" with "Race to the Bottom" as a B-side. These songs are included on Remember. "Inevitable" was written for my dad, who not only lost his father and brother but also six of his best friends, all within the last decade. I meant it as something for him to hold on to while dealing with his own grief. The B-side, "Race to the Bottom," is an anxiety-riddled, kraut-rock-inspired song about the anxieties of the 2020 election.
With this album, I felt confident that I turned my grief, anxiety, and depression into something that I, and those who listen, can hold onto, knowing it is okay to have these feelings.
For more information on John Hermle, check out his website.
Support us by driving awareness!
Subscribe to our YouTube channel at YouTube.com/GrapGrief.
Follow us on Facebook at Facebook.com/GrapGrief and on Instagram at Instagram.com/GrapGrief.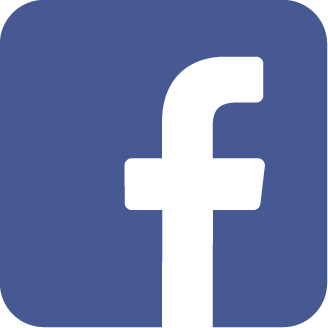 The Grappling with Grief Facebook discussion group is a safe place to share your story and interact with others.
Join Here