by Gary Sturgis
My husband Rob died on January 24, 2014, after a courageous battle with Stage 4 Metastatic Melanoma. It was then that I began to really understand what it means to have loved so deeply and to have lost so tragically. The grief journey I began continues to this day, but I have found the key to my survival was to find my way from grief to healing. It was this loss and process that have ultimately changed me as a person. A change I did not want or expect, but that brought me to a better understanding of love, empathy, and compassion.
It was always my belief that tragedy and heartache happened to other people. They were only images on the nightly news. I watched with interest, felt compassion for the victims, and moved on with my life. I never stopped to think about what the aftermath of such tragedy could consist of and how it would affect those involved. The reality of life is that people die. They die every day. When Rob died, life stopped and changed. The unfairness in the world hit too close to home. A direct hit to my own soul.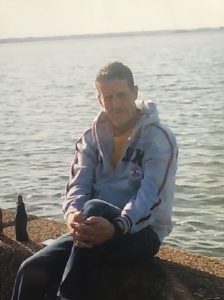 Rob came into my life when I least expected it, and he left in the same way. I have no regrets about any of our years together. In fact, they were some of the best years of my life. I feel fortunate to be so blessed to have loved someone that I now miss so intensely. I can't imagine my life not being touched by his kindness and compassion. He showed me what it felt like to be cherished and loved unconditionally. That's a gift I'll keep in my heart forever.
I don't have a cure for grief, I wish I did, but I have learned many important aspects about surviving a major loss. They're based on my own loss and my volunteer work with grief support groups. Volunteering, for me, was a great way to get out of my own head and help other people. I have found that by helping others, it has healed my own heart.
You may have heard about the different stages of grieving. My journey from grief to healing was in four parts, the loss, the pain, the difference, and the healing. These were my personal stages. In the beginning, it was the loss of my husband. From there, I moved into the pain, navigating a world that was different and eventually to healing. The pain is ever-present, but life goes on and is still worth living. Through my own grief experience and that of others, I've found that life still has joy, happiness, and peace.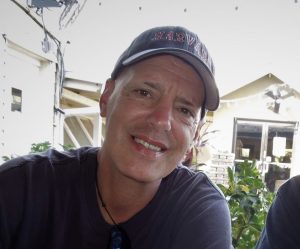 The way I ultimately survived was to change my relationship with grief. There are things in life that you get over. For example, a cold, a lost job or an argument with a friend or sibling. Often, when these things happen, they cause temporary sadness, and then you let them go.
I believe there are things we can and should leave in the past for the benefit of everyone. I couldn't imagine how much pain and negativity I'd have to carry around if I wasn't able to let go of all the bad feelings and focus on what was still good in my life.
I'm not saying that it's possible to get over everything. There are times when doing that just isn't possible. There are times when 'getting over' something is not what I would ever want to do, like getting over the one I love and lost. The only people who believe this is possible are those who have never lost a piece of their heart.
Many people mistakenly think that grief is something that can and should end at some point. Not true!
I know the reality of grief is that it will stay with me until the day I die. But I knew if I continued to do the "grief work" and changed my relationship with grief, I'd eventually find myself healing. I did this by changing how I responded to grief and how I would cope with it. I found hope and healing by doing this. The more I thought about it, I realized that grief is one instance where there's a strong benefit to accepting its ongoing presence in my life. It creates an ongoing connection with the person I love and lost.
All relationships are unique. Mine was unique to me, and my grief was my own. By changing my relationship with grief, it no longer controls me. I'm no longer afraid of it. It's not a place I chose to stay in.
Grief will be with me until I die, but so will joy.
For more information about Gary, you can check out his website.
Support us by driving awareness!
Subscribe to our YouTube channel at YouTube.com/GrapGrief.
Follow us on Facebook at Facebook.com/GrapGrief and on Instagram at Instagram.com/GrapGrief.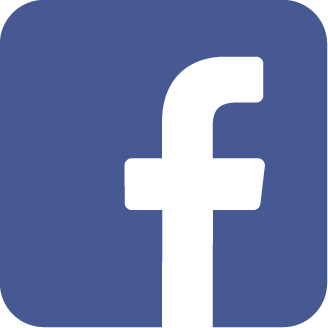 The Grappling with Grief Facebook discussion group is a safe place to share your story and interact with others.
Join Here