by Mekel Harris
Grief has a way of unraveling you. Thread by thread. Painful moment by painful moment.
December 2012 thrust me into uncharted territory — the dark and messy wilderness of grief. On the ninth day of the month, my spunky and outspoken mother died after receiving a diagnosis of stage IV pancreatic cancer just 30 days prior.
30 days. This was the amount of time it took for my life to dramatically shift.
It was the unraveling of grief.
On the heels of my mom's death, I experienced several awakenings.
THE FIRST ONE … THE REALIZATION THAT I WAS PART OF A NEW CIRCLE.
And I desperately wanted to escape.
It was a circle filled with hurting souls longing to create meaning amidst life situations that made no sense. One riddled with emotional lows I'd never experienced before and physical aches and pains with no substantiated cause, at least from a medical perspective. And spiritual questions, coupled with profound doubt, that had never plagued my heart.
In an instant, I felt alone.
I no longer fit into the purely 'fun' group or the 'church' clique. As a matter of fact, no aspect of my life fit neatly into any category. So I dredged forward day-by-day in a fog of deep pain and sadness, desperately seeking connection.
One Saturday morning in 2013, I found myself at a cafe in Santa Monica, CA. I slowly sipped my coffee and nibbled on a croissant, hopeful that someone might strike up a conversation.
And a 30-something-year-old man did, much to my surprise. We talked weather and LA happenings. Coffee. The usual small talk, which in times past, would've been sufficient. As I sat there, however, my craving for emotional depth and authenticity surfaced. Though my stomach felt full, my heart sat empty in the space.
I needed to know others on a deeper level.
I needed to be known.
This awakening rattled my relationships, and inevitably, I lost friends.
MY SECOND AWAKENING … THE LOSS OF CONTROL.
In the wake of my mom's death, I realized after having lived a relatively controlled and tidy life, that I had no control. Over anything.
I hadn't been able to control her diagnosis. The disease progression. Her death.
Even months after my mom died, the simplest of 'controllable' events — like picking out matching socks to wear to work or quieting my response to grief — seemed impossible.
So I found myself clinging to things I could control. Or rather, things I thought I could control. Namely, work.
I nose-dived into my career in academia, experiencing some of my highest highs-to-date. International presentations, writings, awards, and relentless service towards others became the norm.
Looking back, however, I can see that working non-stop served as a way for me to avoid feeling deeply. Feeling at all.
Work became a safe haven. An emotional escape. An excuse to deny the reality that I felt unbearable sadness.
I missed everything about Patricia Anne Harris. And facing that head-on at the time didn't seem like an option.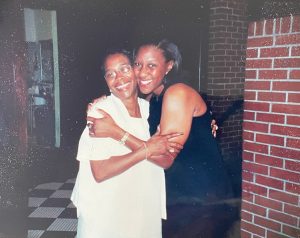 THE THIRD AWAKENING WAS THE REALIZATION THAT KNUCKLING MY WAY THROUGH LIFE WOULD NO LONGER WORK.
It was as if the harder I tried, the more I floundered. The more effort I put into things, the more I experienced emotional, physical, and spiritual fatigue. All with an end result that wasn't nearly as satisfying as it'd been in years past.
I knew I needed to simply be.
No more doing.
No longer ignoring the emotional, physical, and spiritual signs of exhaustion.
Resisting the urge to fake my way through grief.
But I'd never learned how to be. What did that even mean?
The unraveling of grief …
… forcing me to un-learn old ways and re-relearn new ones.
Stark and sudden. Eye-opening in an incredibly painful way.
Everything I'd known and clung to as a person, as a professional, and as a Black woman no longer offered comfort. And beginning in 2013, I realized I had to shift or be gripped by depression. God knows I was headed that way by doing what I'd been taught and applauded for over the years.
It was time to try something new. Here's what 'new' looked like for me:
Allowing myself to let the tears, which desperately attempted to escape my eyelids, simply fall. Finally.
Having hard conversations with people, seeking to truly understand their stories and share mine.
Confronting old wounds that surfaced following my mom's death.
Encouraging myself to simply be me — messy and emotionally undone. Grief-stricken. Me.
Of course, none of these things happened overnight. And even now, I have to right the reflex to travel backwards and cuddle up with old habits.
Here's what I've learned since my mom died …
Grief has a way of unraveling you. Thread by thread. Painful moment by painful moment.
Yet in the unraveling, there is hope for something new.
Space to begin again.
Opportunity to make sense of you as you confront a loss that makes no sense.
For more information about Mekel, you can check out her website.
Support us by driving awareness!
Subscribe to our YouTube channel at YouTube.com/GrapGrief.
Follow us on Facebook at Facebook.com/GrapGrief and on Instagram at Instagram.com/GrapGrief.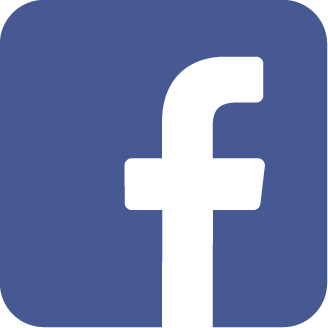 The Grappling with Grief Facebook discussion group is a safe place to share your story and interact with others.
Join Here