By Jody LaVoie
July 31, 2014, was just another beautiful, sunny summer day in the suburbs of Chicago. I would have never guessed when I woke up that morning and kissed my husband goodbye as he went off to work that it would be the day that the world would forever change for me, my daughters and, frankly, so many others.
That morning, I had just come home from a run when my doorbell rang. I looked outside and saw a local suburban police officer. He was holding a piece of paper in his hands with a phone number, and he just kept repeating the same thing to me: "Your husband has been gravely injured and is in surgery at Northwestern Hospital. Please call this Chicago Police officer." I didn't get any additional information from him. I went outside for some privacy from my daughters to make the call to the Chicago Police officer, who also gave me no information; he just asked me if there was anyone who could drive me downtown. So I immediately called my dad.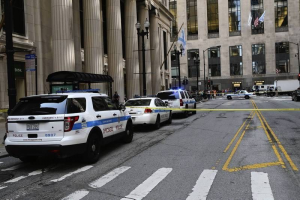 At this point, I assumed that my husband Steve had been hit by a car as he walked to an appointment downtown. Then a reporter called three minutes later and told me that my husband had been shot at work by an employee he had demoted three days earlier and asked if I had a comment. That employee had a meeting scheduled with my husband that day and decided to bring a gun. He shot my husband twice and then killed himself on the spot. This was at our office right in the heart of downtown Chicago.
There I was, standing outside of my house with my three daughters inside. At the time, they were 9, 12 and 15. What should I say to them? Since I really didn't have any details, I just told them there was an emergency with Daddy. He was in the hospital. I needed to go there, and Nana was coming to be with them. I was calm and in reaction mode.
My dad came quickly to drive me downtown. The moment I got in the car, there were two separate experiences happening: that of where I was, and that of what was happening at home. I wouldn't really know exactly what my girls were going through, since I wouldn't be back home for three days. I am forever grateful for my family and the entire community that embraced and protected my girls.
As we were getting closer to the city, I could see the news helicopters suspended over the Loop filming the aftermath. I remember how surreal it was to see them hovering and to hear the sound of their rotors in my head even though I was a few miles away. I knew they were there for my Steve, but it was still unfathomable to connect to that reality. The blocks surrounding our office building were evacuated. There were so many observers on the street. Onlookers and so many around the world were thinking, if this happened at our office, would it happen at theirs? That question is now a part of all of their minds.
When I arrived at the hospital emergency department, the Chicago Police officer I had spoken to previously met me and ushered me quickly inside. Fortunately, when we arrived, an ambulance had just pulled up, so I was able to sneak in behind it without the media trucks that were already stationed outside catching my arrival. The media also parked themselves outside of my home to capture their sound bites. My daughters and my mother had to sneak out of the back door in order to retreat to her home. Every move was being captured publicly, and my girls were following all of this online while I was at the hospital. It was awful.
My husband did make it through two major surgeries that day. However, he never regained consciousness and passed away three months later. I was awake all night that first night, but it did not hit me until the next morning that not only was I now managing Steve's uncertain health and solo-parenting my three daughters, but I now had a business to run. This was not part of our plan.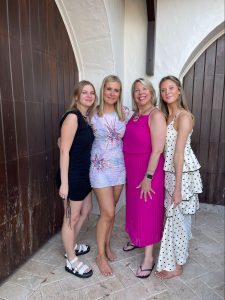 I could have been paralyzed by the enormity of my responsibilities and my grief, but I wasn't. I was not going to let the man who took my husband also destroy the business that he had worked so hard to build and the family that meant the world to us and bring me down too. I was determined to succeed.
The first two years were simply muscling through. The business was in a place of rebuilding unrelated to the tragic events, my daughters each had their own emotional and scholastic struggles, and I carved out the time that I could for my own self-care. We all had therapists, and I had found specialized medical and therapeutic support for my girls as they needed it. I was getting hit left and right by unfathomable additional life events. There were times when I would look at the sky in stubborn defiance and say, "Bring it on." Just as I would get one problem under control, another one would surface. It definitely felt a bit like Whac-A-Mole.
Three years after my husband died, I sold the business. That was always the goal. I remember that moment vividly. I signed the sale papers with his special pen, and I went to an exercise class while the transaction was happening to distract myself. After the class, I got the call that the sale was completed. I could finally breathe. I have a picture in my home that says "Just Breathe," because I felt like I had been sprinting those first few years.
That is when my own self-discovery began. I wanted a fresh start and a new beginning. I wanted to feel that the weight that had been dumped on me was lifted. Since I no longer had the responsibility of running the business, I asked my girls if they wanted to move, to start fresh somewhere else. There was not a resounding yes, so instead I completely renovated the house. I wanted to make it ours. A lighter and brighter version of us. The renovation was really a metaphor for what was going on inside of me.
Now, I had a chance to rewrite my story. What did I want to do? What would bring me joy? I had no idea where to start, so I hired a coach. That was really the catalyst for my self-discovery. I read books, journaled, exercised, meditated and met others on similar journeys.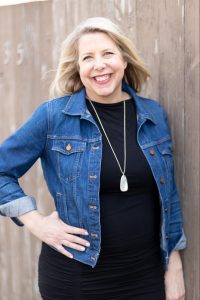 What did I want to do professionally? I needed to have an income to support my family. I knew that I wanted to support women, especially women in the workplace since I had seen firsthand how hard it is to be a working woman today. Additionally, I wanted to use my grief experience to help others and share all that I had learned to elevate other widows. Thank goodness for the support of a coach who helped me build my business. I had never started a business before, but I knew that I could learn. By now, I had become an expert in hiring the right experts. With all that I had on my plate, I quickly discovered that it is always better and more cost-effective to lean on those who have the knowledge. I could have done it myself, but it would ultimately have taken longer and cost me more money, and I would not have had the professional support to lean on.
I researched organizations that could instruct me on how to become the best coach possible. I became a certified coach and grief educator. In 2021, I launched my business, Widows in the Workplace, to help widows who are used to performing at a high level at work and at home build new lives that they can love. I work one-on-one with them via Zoom to rediscover, relaunch and reimagine all aspects of their lives. Being able to support other women who are in the throes of their loss and wanting to find a way out brings me the utmost joy.
I never thought I would be where I am today. This was not the plan. But I am proud of what my daughters and I have accomplished and the family that we have rebuilt. The bumps in the road are not over, but I know that we will be able to tackle whatever life decides to throw at us next.
For more information about Jody, you can check out her website.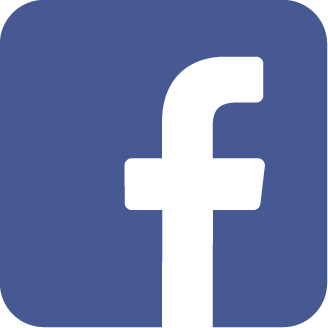 The Grappling with Grief Facebook discussion group is a safe place to share your story and interact with others.
Join Here