by Janet Gwilliam-Wright
My mom died the day I graduated from high school. The week before, in June 1995, my mom, who had been dying from liver cancer, was rushed to palliative care in an ambulance. She was so weak when she went into the hospital the paramedics had to carry her out of our house on a stretcher. She spent a week in palliative care, fading in and out of consciousness. By the time my graduation day arrived, June 17th, she was unconscious. I vividly remember telling her that morning that I would back to show her pictures of the ceremony. The nurse told me that it was good I was talking to her even though she was not able to hear me at that point. She explained that the senses are the last to go before death arrives.
My brother and dad stayed behind with my mom and I went ahead to the ceremony with our family friends who had very kindly offered to drive me and keep me company on what was about to become the worst day of my life. The ceremony began at 2pm. We were at this beautiful theatre in downtown Vancouver, my friends, and classmates up on the stage, ready to start our adult lives. I noticed that my dad and brother were late getting there but did not think much of it. We got our high school diplomas, and everyone cheered. I won an award for resilience. My friends cheered so loudly for me I almost cried on the stage but managed to hold it together in front of everyone. I got off the stage and started to walk up to the lobby of the hotel, riding high on having won two awards and getting my diploma.
I almost fainted when my Dad told me she had died and as I started to fall backwards and my friend was behind me, catching me from hitting the floor. All I remember was shock and tears and having to sit down. It was simultaneously the best and worst day of my life. June 17th, 1995. It is still hard to believe that it has been over 25 years of grieving that loss.
I am honouring that girl who almost fainted from the shock of hearing the news that her mother had died. I have felt for many years an incredible amount of guilt for not having been there. For being at my graduation instead, for being able to be happy and proud of myself. My mom would have wanted me to be there. But part of me wanted to be with her and part of me wanted to run as fast and as far away from that hospital room as I could.
These are the contradictions and conflicts that come with watching a parent die. Wanting to be there, wanting to run away. I have felt this conflict for so many years and now, finally, with time and space and therapy, I realize that those feelings are normal. I did the best I could as an 18-year-old. I'm doing the best I can now as a middle-aged mom and partner.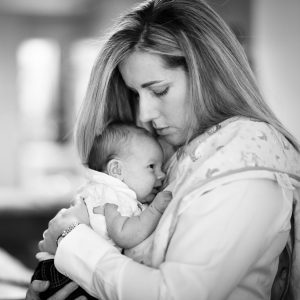 I miss her every day and I find myself asking questions that only she could have answered. But the more questions I ask about who she was and what she wanted for her life, the more answers I find about myself and what I want for mine. The picture I chose to include is me with our oldest daughter Finley when she was about 4 weeks old. I had been a mom for only a month, but I knew that my entire life was going to be different, better. I got a piece of my heart back the day Finley was born. And I got a piece of myself back that I had not realized I had lost until I held her in my arms for the first time. Unconditional love. That is what I found when I became a mom myself.
Since becoming a mom, I have had to grapple with much more than my mom's death – the trauma of losing my own family, the anger of the choices my parents made when I was young, the poor decision my mom made before she died. All of this has led me to want to write my own story, to make better choices and be a very different parent than my mom was. The contradictions are still very real – wanting to honour the amazing woman my mom was but at the same time, recognizing that she was just as flawed and fallible as the rest of us. In that, I have found the strength to give myself permission to be less than perfect and to be chart a new course with my own daughters.
On June 17, 2020, the 25th anniversary of my Mom's death, I launched the Motherlove Project. The Project is a platform for women who have lost their own mothers to share their experiences, in their own voices I realized quickly that there are so many women like me, women from around the world grieving. Grieving in silence. Grieving in the shadows. Hoping for justice. Wishing for peace. We are the grief warriors, journeying through recovery. Since I launched the Project in 2020, over 60 women from around the world have shared their stories of love and loss, and thousands more have visited the site and read through the stories. If you're a woman who has lost her mother, know that there is a community of women here for you. Submissions are always open; this is a safe space for you to share whatever part of your story you'd like to tell.
For more information about Janet, you can check out her website.
Support us by driving awareness!
Subscribe to our YouTube channel at YouTube.com/GrapGrief.
Follow us on Facebook at Facebook.com/GrapGrief and on Instagram at Instagram.com/GrapGrief.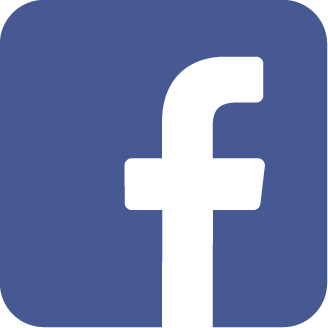 The Grappling with Grief Facebook discussion group is a safe place to share your story and interact with others.
Join Here