by Shandi Pace
Like many Americans, Allison Gilbert will never forget September 11, 2001. She was working as a television producer for WNBC-TV in New York. That tragic day, Allison went downtown to meet with the reporter she was assigned to help cover the unfolding events.
As the second tower from the World Trade Center came down, she was too close. Allison was hit by debris running for her life away from the falling building. She began having difficulty breathing because of the amount of smoke she inhaled. Allison checked into the hospital where she reported back to the newsroom from her hospital bed.
This tragic event made her realize just how lucky she was to have her health. After 9/11, Allison suffered from post-traumatic stress disorder afterwards but was thankful to be alive. What Allison wasn't expecting was another, more personal tragedy to happen that same week.
Allison's father passed away on September 14, just three days after 9/11. "That week really upended my life forever and put me on this road to writing about grief and loss and resilience and how we can all move forward from all sorts of adversity," Allison said.
After these traumatic events, she had to find a way to pick herself back up. Allison turned towards writing. Her first book was called Covering Catastrophe, which focused on how broadcast journalists covered 9/11.
The idea came from her friend. They told her to write down everything she experienced that day to purge the memories from herself. This advice worked for her. Allison's book gave her and other journalists the same opportunity to reflect on the memories they experienced that day.
As Allison progressed from being a producer to a full-time author, she continued to draw on her past struggles for inspiration. At the age of 25, she lost her mother to ovarian cancer. The loss of both her parents left her unsure of how to navigate having her own children. Allison's second book Parentless Parents spawned a Facebook group for people who need support and have also lost their parents.
"We [Parentless Parents] understand what it is like to raise children without your own parents there as a guide and as a tether to your own past," Allison said.
Looking for new ways to expand her outreach, Allison became frustrated with the lack of advice professionals were giving about how to deal with grief. There were never any examples of how to keep memories present. From Allison's own experience, she knew that keeping memories alive was important. This realization led her to write Passed and Present: Keeping Memories of Loved Ones Alive.
Allison also launched video e-courses, focused on ideas you can use to keep loved one's memories present as you move forward. "Some people feel burdened by possessions. They don't know what to do with them, they feel like they're taking over their homes. They're not quite sure what the balance is," Allison said.
After several years of writing about grief, Allison wants to highlight that everyone has their own way of making themselves feel better and get the strength to move on.
"The number one thing is that you have to be proactive. To me, there isn't a one-size-fits-all, except for taking the necessary steps to do what works for you."
For more information on Allison Gilbert, check out her website.
Support us by driving awareness!
Subscribe to our YouTube channel at YouTube.com/GrapGrief.
Follow us on Facebook at Facebook.com/GrapGrief and on Instagram at Instagram.com/GrapGrief.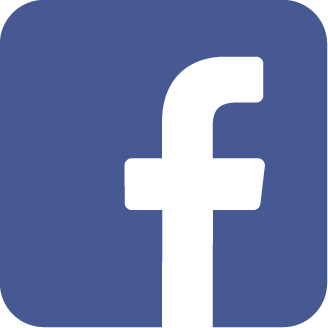 The Grappling with Grief Facebook discussion group is a safe place to share your story and interact with others.
Join Here