by Jimmy Van
In September of 2018, my father was diagnosed with stage IV liver cancer. I'll always remember the day because it happened to be 9/11. He was 80 years old and was already frail from having dealt with several other health issues. These included diabetes and at least one minor stroke that we were aware of. We felt that his time with us would be short. I came up with the idea of producing a documentary about the lives of my parents and quickly hired a production crew.
I had my sister Sheri schedule interviews with my parents, as well as friends and family since I live a distance away. Dad passed just seven weeks after his diagnosis and never lived to see the finished product. However, he did get to see the raw footage and hear how those close to him felt about him. I'm grateful for that.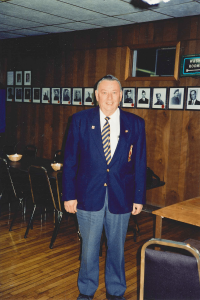 Dad wasn't a religious person and didn't want a traditional funeral or church service. Instead, he wanted us to throw a party at one of his favourite places, his local Royal Canadian Legion. He had been a member for decades and had a real soft spot for that place. Sheri planned to put picture collages around the venue, and as we went through old photos, we found one of Dad wearing his legion jacket and tie. Mom found them in his closet, and I immediately knew that I would honour him by wearing that jacket and tie at his celebration. I gave a speech in his memory, telling jokes while holding a beer because that's how he would have wanted it.
Following that ceremony, I held onto that jacket. I'd seen a lot of display cases for sports memorabilia and I thought I'd like to create something similar. Oftentimes, people don't want to look at items that belonged to a loved one who had passed, so they box them up or give them away, but I wanted to remember and honour Dad.
Originally, I searched locally for a display case. After coming up empty, I scoured the Internet and found a perfect one with 4" x 3" dimensions. It was located outside the country and cost a fortune to ship in, but it was worth it. I put together the box containing the jacket, the tie, the original picture we'd found and a plaque that Dad had received from the legion for his service. I then had the display case mounted near my front door, so every time I came and went, I'd be greeted by my father.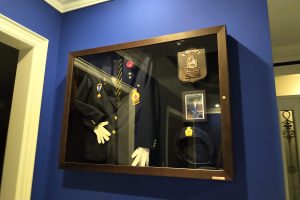 Sometimes life throws you unexpected curveballs. In April of 2019, just five months after Dad had passed, my sister Sheri informed me that she had been diagnosed with Stage IV skin cancer. That one hit me like a ton of bricks. Unlike my father, who was elderly and had endured other health challenges, Sheri was only 48. For the next fifteen months, she battled like a champ and not only dealt with her treatments but also rheumatoid arthritis and diabetes, both of which had developed not long before her cancer diagnosis. Her battle ended in July of 2020 at the young age of 49.
When Dad was diagnosed, that documentary unknowingly became my outlet. It created a welcome distraction, and it allowed me to channel my grief into something positive. When Sheri got sick, I wanted to do something again, as my outlet. As it turned out, I ended up doing not one but many things. All to channel that grief, and all with the intention of honouring her.
Unfortunately, the documentary didn't get done before Sheri passed. I had been working on it with an editor until I got the call about her diagnosis, which caused me to pivot and devote my time elsewhere. As Sheri's health began to deteriorate, I felt the need to try to get that film done. Sadly, I wasn't able to, coming up about one month short. When I told her husband and my mother that it was complete, they both wanted to see it, even though they understood that Sheri was healthy when she interviewed for it. They watched it, they loved it, and I knew I was going to do the same project for my sister.
At Dad's celebration, I was surprised to see a close friend from high school arrive to pay her respects. I hadn't seen Kristi since we graduated from university some 20 years earlier. When I got back home, I happened to look her up on Facebook. During that time, I stumbled upon some older posts that people had sent her offering their condolences for her loss and discovered that her younger sister had passed a few years earlier. I vaguely remembered hearing something about it but didn't know the circumstances and felt terrible that I hadn't reached out sooner. I texted Kristi about it and found out it was cancer.
By that point, my sister had been diagnosed so we could relate to each other's grief. I then realized I'm not alone in this and that others have gone through it. So maybe I could do something not just to help myself, but to help others. That evolved into the creation of Grappling with Grief (GwG).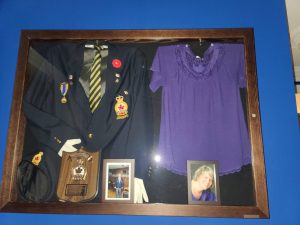 As I sat in Sheri's house following her passing, I glanced at a picture we had taken to celebrate my son's first birthday. In it were my parents, Sheri, and my two children. It was a good picture of my sister, which my mother always liked. I thought to myself, I need to add to that display case. I asked her husband if Sheri still owned the shirt that she wore in that photo. He found it and was happy to give it to me.
My wife then happened to ask me what she could give me for Christmas, saying I'm hard to shop for. I told her, help me reorganize that display case. We made a print of Sheri's picture from that family photo, hung up her shirt next to Dad's jacket, and now whenever I come and go, I'm greeted by them both.
I choose not to mourn the loss of my father and my sister. Instead, I choose to remember them fondly, and to celebrate them, and to honour them. I speak of them often. To this day, I see various characteristics of Dad in my son and Sheri in my daughter. We all deal with grief differently, but if you've lost a loved one and are having difficulty coping, find your outlet. It might take you weeks, it might even take you years, but find it. Use it to channel your grief and to honour the memory of those who have passed.
Support us by driving awareness!
Subscribe to our YouTube channel at YouTube.com/GrapGrief.
Follow us on Facebook at Facebook.com/GrapGrief and on Instagram at Instagram.com/GrapGrief.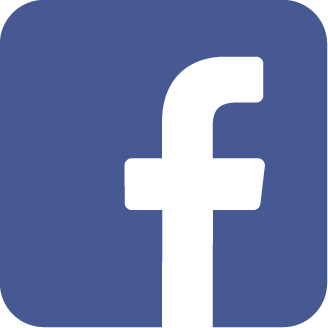 The Grappling with Grief Facebook discussion group is a safe place to share your story and interact with others.
Join Here