by Shandi Pace
Open-mindedness can be a difficult trait for some to have. Not Rick Prashaw, journalist to a Catholic priest to loving father. After attending Carlton University, Rick decided to become a Roman Catholic priest. Eventually, Rick left the priesthood because he wanted to settle down and start a family.
Rick and his wife Suzanne gave birth to a baby girl named Rebecca Adam Prashaw. Little did they know, Rebecca Adam would take them on an incredible journey they would never forget.
Even as a small child, Rebecca loved her middle name. Her father would often have to bribe her to wear a dress. As a tomboy through and through, Rick knew they had something special with their little girl. "I just buckled up on the rollercoaster ride that this kid took me on. Too short, but it was an amazingly, beautiful, fantastic 22 years of being on this rollercoaster ride," said Rick.
At the age of five, Rebecca was also diagnosed with epilepsy. The challenges they faced with epilepsy seemed to fade away after a few years. It was during high school that Rebecca discovered she was attracted to the same sex. At the age of 18, she made the transition to Adam.
Around the same time, Adam's epilepsy flared up again. He had two brain surgeries to help reduce the severity of the disease. Adam just wanted to get back to normal, so he could truly embrace his new identity.
Fast-forward to a few years later, and Rick gets a call from his wife while he's in California visiting his sister. In shock, he could only hear the words "seizure," "epilepsy," "drowning," "paramedic," and "hospital." After two days in a coma, they decided to take Adam off life support.
This tragic event began a different journey for Adam. When he received his driver's license, Adam had agreed to become an organ donor. Since Adam's parents knew his wishes, they agreed to donate his organs. Trillium Gift of Life Network sent the family a letter to let them know Adam ended up saving four lives with his donation.
Rick ended up meeting with John Dickhout, the recipient of Adam's heart. During a special moment, Rick was able to hear Adam's heart through John. "It was a powerful, powerful experience to be able to do that," said Rick.
This created a lifelong bond between the two men. John has a new lease on life thanks to Adam's donation. After leaving a successful job as a manager for an international call centre, John became an actor. With his new passion for life, John is also going to narrate the audiobook of Soar, Adam, Soar, the book Rick wrote about Adam's story.
Ultimately, Rick is "proudest of being Adam's dad." He hopes that his book, Soar, Adam, Soar can bring awareness to organ donation, along with coming to terms with their identity and puts a human face on it. "Telling Adam's story puts a face on all these labels that are really helpful."
For more information on Rick Prashaw, check out his website.
Support us by driving awareness!
Subscribe to our YouTube channel at YouTube.com/GrapGrief.
Follow us on Facebook at Facebook.com/GrapGrief and on Instagram at Instagram.com/GrapGrief.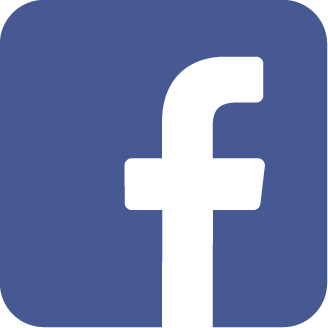 The Grappling with Grief Facebook discussion group is a safe place to share your story and interact with others.
Join Here