by Shandi Pace
Abe, Gus and Rudy Peña all battled their weight growing up. This weight gain came from a combination of their Mexican culture and the easiness of eating junk food. Their dad was a welder that worked long days. It was easier for everyone to bring home fast food rather than trying to cook a healthy meal.
In 2012, their parents split up, leaving the boys to stay with mom. At the time, Abe was in his 20s, Gus was finishing high school, and Rudy was a pre-teen. They all had to look out for each other as they each moved into a very significant time in their lives. "It was kind of a difficult time since we were all young. We were all trying to find ourselves as men essentially," Gus said.
Around this time, their mom started to experience health issues, namely diabetes and kidney problems. Abe was in between jobs, so his mom asked if he could cook healthy meals for her. Abe was hesitant at first, but he eventually dove right in.
During the summer of 2015, his mother passed away after a heart attack. Abe became a sort of father figure to his two younger brothers. They each fell into their own bits of depression because of the lack of support they had. After remembering what their mother told them, they managed to climb out of that black hole together.
They each point to their mother's passing to what really changed their path for a healthier life. Abe looked more into meal prep and macro-nutrition and for healthier options. He opened up his mind to different diets, nutrition plans, and ways of eating, but ultimately eating better at the end of the day.
Gus started his weight loss journey a little later than his brothers. They always asked him if he wanted to try their food and prompted him to exercise. The amount of trial and error that went into it coming up with a weight loss plan was challenging but worth it. He too started going to the gym with his brothers, exercising on a regular basis.
In 2014, Abe started his business, Abes Fitty Foods, a meal prep delivery service. Abe chose to go through with this business option because of his mom. Before her passing, his mother mentioned he should try making meals for other people. This motivation allowed him to keep pushing along with the process, despite the length of time it might take to build a business.
Mainly, the business idea was Abe's, but he would ask for Rudy's assistance now and then. They got into a groove of helping each other out. It took Rudy three years out of high school to fully commit to the business. Abe also convinced Gus to join, and the three of them quit their jobs to try to run the business for a year.
Everything was running smoothly until their father sold their house and fled the country for Mexico. They were told by the buyers they had to be out of the house within two weeks. Abe went to visit lawyers to try to fight what happened, only to be informed that there was nothing they could do about it. At that point, they were crashing on friends' couches and sleeping in their car.
One day, their luck changed. An old neighbour approached Abe while he was jogging down the street. She comforted him, hugged him and handed him a cheque. He put the cheque in his pocket, not thinking anything of it. After using the gym with Rudy, Abe went to deposit the cheque, only to find out it was worth $4,000.
With this money, they were finally able to afford a down payment on a new house. They found a realtor through a former customer who had the same name as their mother, making it seem like they had a guardian angel on their side. Fate happens for a reason.
The year 2017 proved to be a pivotal one for the brothers. They relaunched Abes Fitty Foods and started a GoFundMe campaign. These donations helped them buy a stove and a refrigerator for their home and also put a down payment on a car.
These generous donations, combined with the helpful light from the press, have allowed them to hold each other accountable for working out and staying healthy. Their image has been keeping them motivated and has led them each to lose over 100 pounds.
Moving forward, they plan to buy a storage container storefront. With the uncertainty of the pandemic, the cost of being locked into a brick-and-mortar store is unknown. They also want to keep applying pressure to grow their business, just as their mom would want them to. "I'm not going to stop until…we accomplish so many things in life," Abe said.
For more information on Abe, Gus and Rudy Peña and Abes Fitty Foods, check out their website.
Support us by driving awareness!
Subscribe to our YouTube channel at YouTube.com/GrapGrief.
Follow us on Facebook at Facebook.com/GrapGrief and on Instagram at Instagram.com/GrapGrief.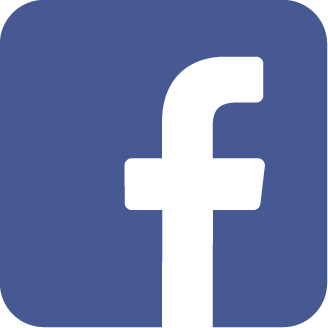 The Grappling with Grief Facebook discussion group is a safe place to share your story and interact with others.
Join Here