By Melissa Pierce
I didn't think I could do this alone… raising and parenting two really energetic and rambunctious boys. And I didn't have to, I had my husband Dave. We were a really good team, great partners and parents…together. We loved each other and this family we created — the four of us…
This one particular night, we were both pretty frustrated with the boys — I don't remember specifically what happened, but there was a major squabble between the two kids. Dave and I were dealing with the typical challenges of raising our 10 and 13-year-old sons (like who here can relate to having a rough parenting day?) — and there were additional challenges to stay on top of as our sons had spent their younger years in foster care until we adopted them when they were five and seven. After we put the boys to bed with hugs and kisses and settled down for a recap of the day, I remember telling Dave that I was so thankful that we were partners and we were doing this together — I told him "there is no way I could do this on my own." And he looked at me and said "Yes, you could Melissa."
A short while later, I found myself in the position of doing just that. Dave went to sleep one night, not feeling well, and didn't wake up the next morning. He was 46 years old.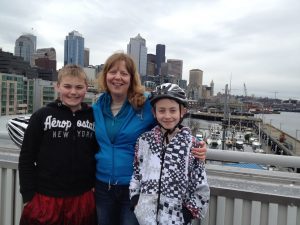 I felt like the living dead those first few months after Dave died. I didn't eat, couldn't sleep and had no energy, but I had two scared, hurt boys who were counting on me to take care of them, to reassure them that we were all going to be OK. So I went through the motions of getting them ready for school, making dinner, helping with homework, and sitting in the bleachers for band concerts and basketball games. Plus, I was working full time. Life was a blur and I have very few memories of those first few months — I literally felt nothing and that started to scare me. Sometimes I would think to myself that this was just a big joke — that Dave was just on a long fishing trip and would walk through the door, give me a big hug, rough-house with the boys and everything would be normal. We would feel safe and secure again.
Eventually, I would start to feel again and it's hard to find the words to describe how I was feeling at that time other than it was overwhelmingly painful. I felt like an open wound — I felt vulnerable to everything outside of me — like I was turned inside out.  There was a hollowness in my body from my heart to my gut — like a big aching hole.
I was waking up to the reality that Dave was really gone physically from my life and all the emotions were coming up through the cracks of my broken heart.  For most of my life, I never really explored emotions I considered "negative" like sadness, anger, loneliness and grief — way too uncomfortable to deal with. I  pushed it all down. But by doing this, I had been compromising myself and letting myself down my entire life — I lost sight of who I was, and I didn't trust myself. The guy who had more confidence in me than I did in myself to raise our kids was gone. I was angry that he left us when he died, I was mad that our boys didn't have their dad to teach and coach them. I was alone… I was lonely… I was raising our kids alone.
I was falling apart and I needed help! Dave was dead and I couldn't bring him back, but maybe I could bring myself back? I wanted to show up for my kids and be the Mom they deserved, the Mom they needed, the Mom I knew I had in me.
I started seeing a grief counselor. When we first started working together I remember asking her if there was a "Grief 101" course — I wanted A to Z steps that I could master and then move on with life. I asked her if there were any timelines or stats she could give me on the young widow experience and how long this pain typically lasts — like "when will my pain be over?" "when am I going to feel normal again?" "are my kids going to be OK?" — I'm just so over this! She very kindly let me know that grief doesn't work that way — there's no timeline and it's not linear. She said that by sitting with my feelings and experiencing them fully I would begin to mend my broken heart — to really know and trust myself.
SITTING WITH MY FEELINGS? This sounded like a really terrible idea! Feel my feelings, no thank you! I wanted to bolt from her office, but I also knew that the old way in which I lived my life was not working so I began the "work" of grieving.
My body ached! It was like grief was stuck there and it needed to be worked out. I just wanted some relief — even if it was just for five minutes. I was listening to the ache and hollowness in my gut and started trusting it to guide me.
I gave myself permission to be really kind to myself and do things that made me feel good. For the first time in my life, I put myself first and did things that pleased me — that filled my bucket! Sure it was awkward since this was not my standard operating procedure, and I sometimes felt guilty for taking time away from the boys, but in my gut, I knew there was nothing as important as making this commitment to myself. I started getting massages, Reiki, bodywork sessions and pedicures on the regular. It felt so good to have someone touch my skin. I said "yes" to anything that gave me goosebumps whether it was a book to read, an event to go to or a class to take. Hope was starting to seep in and mend those cracks of my broken heart. Hope helped me engage with making good things happen. I knew good things would come for our family. I knew there was love and there was going to be joy and we would thrive.
I felt powerful and connected. I was raising our kids on my own and I was confident in my abilities as a solo parent. I trusted myself to know that I am making the best decisions for me and my kids. I embraced life on my terms. I was the woman and Mom I wanted to be.
Looking back now, I can see I was kinda paralyzed before Dave died: I was letting life happen to me. I loved him wholeheartedly while he was alive and with me and together we created a beautiful family, but his death was a catalyst to change in so many ways. When I first started working with my grief counselor, she said to me: "Melissa, you can't see it now, but if you do this work, you are going to be a different person." She was right. I learned to trust myself and honor my gut and inner wisdom as guidance to move toward joy.
For more information about Melissa, you can check out her website.
Support us by driving awareness!
Subscribe to our YouTube channel at YouTube.com/GrapGrief.
Follow us on Facebook at Facebook.com/GrapGrief and on Instagram at Instagram.com/GrapGrief.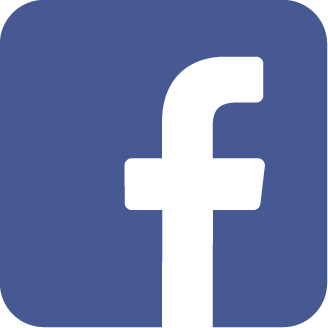 The Grappling with Grief Facebook discussion group is a safe place to share your story and interact with others.
Join Here