by Karla J. Noland
It's been two years since my mother passed away unexpectedly from Primary Central Nervous System (CNS) melanoma. However, as I write this, my mind and body can seamlessly transport me back to the emotions of that day. I can retell and see the images as if I am rewinding back a Netflix special of my life, reliving one of the most painful moments that changed my life forever. 
Grief didn't begin the day my mother died. Grief started when I celebrated her last birthday on Earth. This birthday was different. I wasn't flying into Houston and waiting for my mother to pick me up from the airport. Instead, I arrived at the airport without being greeted by her smile and drove to the nursing home/rehabilitation center to meet her. 
Upon arrival, I was heartbroken because my worst fear had become a terrible, inevitable reality. I could already see the effects of cancer was taking on her body. She was frail, and her feet looked severely swollen from sitting in a wheelchair for long periods of time. My mother was dying and there was nothing I could do about it but grieve and cry out in pain for the loss I knew I would be facing.
A week before Thanksgiving, my aunt called me and said my mother didn't have much time left, and the nurse on call at the hospice facility said I should come right away. I'd never paid as much attention to the act of breathing as I did when I was at my mother's bedside that day. She was hooked up to an oxygen mask to help her with her breathing, and I held her hand and observed every breath she took. The tubing that connected with the oxygen mask went under her chin, which allowed her mouth to open and close. With each breath she took, I recalled a special memory that we shared, and as she released that breath, she reminded me she was still with me in spirit.
My mom took a breath in, and I recalled the day I went into labor with my first child, her first grandson. She watched me push him into the world and take his first breath. She choked up with emotion and had to leave the room to cry. I will always have that special moment with my mother, and I clenched her hand as I watched her release her breath.
As she took another breath in, I remembered when she visited my family during the Christmas holidays. My husband and I were folding laundry. We found a pair of underwear that said, "Santa's Little Helper," and we couldn't figure out whose underwear it was. It turns out that it was my mom's! The three of us laughed so hard that day. As my mom released her breath, she reminded me that her spirit was still with me. She took another breath in, and I remembered a conversation we had in August 2019. She looked at me and said she was proud of me for all that I had overcome and that I could keep going. Then, as she lay on the bed in front of me, she released her breath.
On November 27th, 2019, I watched my mother take her last breath. She died with dignity and a smile on her face.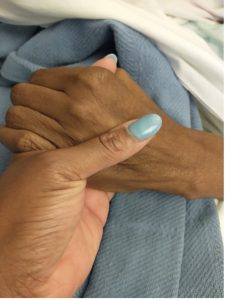 At this moment, the circle of life was clear to me. Forty-three years ago, my mom went into labor with me and brought me into this world. She saw my first breath, and I was present to watch her take her last.
Oddly enough, relief came over my body because my mother was no longer in pain or suffering. She was with God, and her pain was now over. I held my mother's hand one last time, but this time, her body was lifeless, even though it still felt warm. I took a picture of us holding hands to remind me how I reached for her hand as a little girl to help me feel safe, secure and loved.
As I returned to my mother's home after her death, I struggled with the uncertainty of what would life be like without her. But to my surprise, while I was packing up my mother's home, I found a dresser drawer full of her handwritten journals; I knew nothing about.
Once I got back home, I placed my mother's journals in chronological order so that I could read them as a story. I wanted to drill down and discover the deepest, most intimate parts of her I never knew. As I read each page, I allowed her words to draw me in since I could no longer physically fold into her arms like a little girl the way I'd done when she was alive. For the first time, I viewed my mother as more than just my proud Trinidadian mom, but also as a beautiful soul cloaked in complexity and so deserving of the same kindness, compassion, and love that she poured out to others.
At that moment, I embraced all the emotions I was feeling and wrote The Day My Heart Turned Blue: Healing After the Loss of My Mother. This was a passion project to honor my mother's life and share my healing journey after losing the most important woman in my life. I hope readers will walk away encouraged and give themselves permission to discover their own strength and walk in it.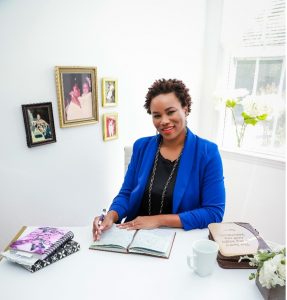 Because my mother and I shared a love of journals, I also wrote The Bereavement Companion Journal for The Day My Heart Turned Blue to complement the book, The Day My Heart Turned Blue: Healing After the Loss of My Mother. However, it can also be used on its own. The purpose of the companion journal is to guide the bereaved through healing, reflecting, and honoring their parent so they can move forward.
The Bereavement Companion Journal for The Day My Heart Turned Blue helps you to get out of your head and in touch with your heart. In between each chapter of the companion journal, you will find self-check-ins that prompt you to perform emotional checkups on yourself. The check-ins are designed to provide you with valuable personal insight into your current emotional state and allow you to reflect on the progress you've made on your healing journey.
My mother's death taught me, grief is not something we can "busy" away or get over. Grief is a collective human experience that stays with us. However, with time, we can heal and move forward by embracing our emotions and feeling all the feels when the memories of our loved ones flood our hearts and remind us, love never dies.
For more information about Karla, you can check out her website.
Support us by driving awareness!
Subscribe to our YouTube channel at YouTube.com/GrapGrief.
Follow us on Facebook at Facebook.com/GrapGrief and on Instagram at Instagram.com/GrapGrief.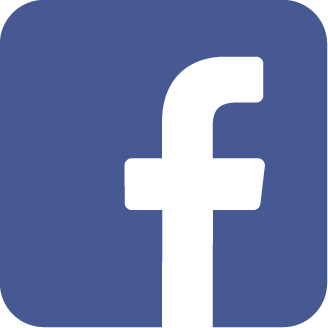 The Grappling with Grief Facebook discussion group is a safe place to share your story and interact with others.
Join Here