By Widowed at 24
I was 24 years old when I was widowed; my husband of two years and lifelong best friend was only 29 when he departed. It seemed impossible that someone as full of life as him, with his contagious laugh and thirst for adventure, could be gone, almost as soon as life had been shaping into everything we had been working together for the two years of our marriage, and our five-year relationship.
One Monday morning in July 2019, Anthony and I woke up early, and spent our early morning together, sipping coffee and getting ready for the day. After he left the house, I felt an overwhelming sense of anxiety take over me, and I called Anthony to make sure he was okay. He was just fine, and before ending our brief conversation, we both said our "I love you's." Not knowing what else to do with my raging anxiety, I spent the next several minutes in earnest prayer for him. My phone rang, and Anthony's employer's office told me his truck had been reported to have crashed into the side of the highway, with no sign of a collision with another vehicle, and that an ambulance was bringing him to the hospital. The last conversation I would have with my husband took place only three minutes before his estimated time of death (due to a heart condition, previously considered innocuous).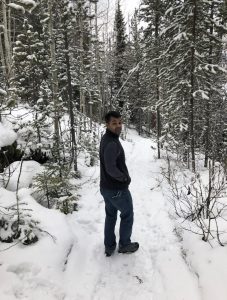 That was the worst day of my life. I felt completely numb, and entirely broken, as if all the parts of me that should be feeling pain had been so completely smashed to bits, that I wasn't capable of feeling anything. It would've been a small comfort to feel something, even pain, but instead, overwhelming darkness had settled upon my life, clouding every sense of emotion or feeling I had. All I knew for certain was that my best friend was gone, that our shared hopes and dreams were dead, and that I would never carry the beautiful caramel-colored children we would frequently talk about having one day.
The days and weeks and months after Anthony's death hardly got better. I dealt with dark days, and sleepless nights punctuated by night terrors. I dealt with a broken heart, lack of appetite and all-consuming depression. I dealt with questions from the police — the death of a healthy, 29-year-old young man requires due diligence. I dealt with the very real necessity of survival — Anthony had recently started a job and was only nine days away from receiving health and life insurance, but had none when he passed (we had also just moved into a new house, hours away from family, which stretched our shared budget, and at the time, I was not working — I had quit my old job in the school system so that he could start his new one). I dealt with collections calls looking to settle medical bills from the ambulance and the attempted resuscitation. I dealt with the probate court because we never thought that we needed wills written in our twenties. I dealt with things no one should have to, let alone a 24-year-old, who was in the midst of grieving as only someone who has been completely shattered can.
The months after his death were a blur. I remember very little, except for some especially bad memories. I found myself missing payments because I'd simply forget about ordinary things. I gained weight because I couldn't stand to cook for one, so I ate only greasy prepared foods when I even had an appetite. I tried taking pills to ease my anxiety and allow sleep, but they only enhanced my nightmares. I have always believed strongly in the importance of therapy, and yet I couldn't bear to meet with a counselor and expose my brokenness — and even if I could muster up the strength, I didn't have health insurance to cover it anyway. I was blowing through savings to pay the mortgage, and I was due to eventually lose my home if I couldn't get back to work. And mentally, I could not get back to work, there was simply no choice about it. I never understood how depression could completely shut down a person until it happened to me.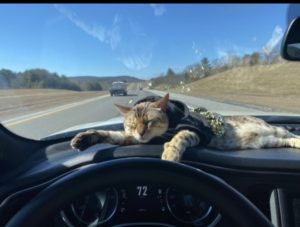 As the months passed, I realized I needed to get out of the house for my very sanity. I needed to travel, to see new things, to remind myself there was still life going on around me. I decided to list the house on Airbnb and travel on the weekends it was occupied. It ended up working out great, and I was relieved to have the mortgage payments covered. I could now travel, and not have to attempt rejoining the workforce, and still have a place to call home. I reconnected with old friends, traveled to new states, and my Bengal cat, Bella, was my constant traveling buddy (she has now visited more states than the average American human has).
About six months after his passing, I could feel Anthony telling me it was time to do something to keep my days occupied, rather than napping and listlessly watching TV. I put an ad out for private piano lessons, and to my surprise, had students signing up immediately. I hadn't taught full-time in over a year (and even that had been in a school setting), and having a flood of new students forced me to practice during my free time and polish the rustiness off my playing and teaching. I firmly believe in the innately healing properties of music, and spending my days instructing eager kids brought smiles and laughter back into my life. It turned into a full-fledged business that I still passionately love running today.
I beginning to finally feel less numb. I could open up to my close friends again, and I felt my relationship with God slowly become less strained, although I felt like it was a struggle to forgive Him for allowing Anthony's death. Many honest prayers were made, in which I informed the Almighty of His utter unfairness, and in turn, He found ways to remind me of His imminent providence and grace. Through it all, I was never left completely without hope, and I'm thankful for all the times I was sometimes miraculously provided for in some way, whether emotionally or physically.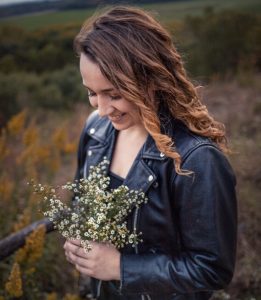 A little over a year after Anthony's death, I began writing about my experience as a young widow, and some of my posts have reached tens of thousands of people. The feedback I have received from so many has made the process of writing through my pain worth it. Writing and sharing my heart with others actually paved the way for me to go to counseling and finally deal with the trauma and PTSD and anxiety. It's never too late to deal with your emotions and find healthier ways of coping, and therapy can be a huge help with that.
In 2020, I found myself traveling to the Florida Keys with a friend, on a last-minute $70 flight. Friends of my late husband and mine had invited us down for a celebration… where I met one of their friends, Tyler. He and I struck up a friendship instantly, and though we lived a thousand miles away from each other, we would talk every day, for hours. He supported me through my grief and we grew as individuals together as well as growing closer to each other. Our relationship has continued to deepen, and we got married on September 22, 2022! It feels so "meant-to-be" that Anthony's friends from middle school, whom he introduced me to, introduced me to Tyler.
Through my journey of loss, I have found healing, and hope for the future. I have come to realize that intense grief tends to bring on a deluge of emotions, and sometimes the emotions are too diverse and overwhelming to handle — and that's why we find ourselves feeling numb. Allowing myself to feel WHATEVER I was feeling and deal with it all day by day has proved very helpful, rather than thinking I should be feeling a certain type of way — as if grief lives on a timetable! The stages of grief are only a vague outline of what we MIGHT be feeling during the grieving process, it is NOT how we SHOULD be feeling during that time.
I've realized that as difficult as counseling or therapy is, it is important to prioritize it during times of loss – and that it helps us process our emotions and can make our individual stages and cycles of grief make more sense, at least to some degree.
I'm thankful for friends and family who treated me the same as they ever did and opened their hearts and homes to me when I couldn't be alone, and helped keep me active when I just wanted to curl up in a comatose ball of grief.
To anyone reading this who may be in a similar situation, my best piece of advice would be: "Don't give up hope for better days ahead." Though the present may be filled with agonizing pain, if we have hope for a brighter future, we will be able to welcome better days — but if we lose all hope, it is sometimes impossible to find it again. Find your support system, because with the right support, things do get better with time. Stay active, and try to make small steps to finding happiness again – that could be a hobby, learning a skill, or sometimes even relocating or starting a new job — but discuss these ideas with your therapist, of course!
Please remember, you are not alone.
For more information about Widowed at 24, you can check out her website.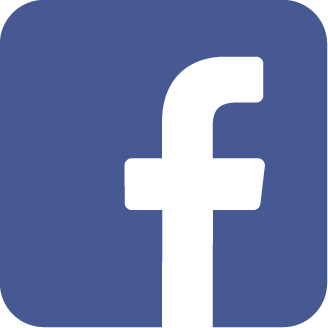 The Grappling with Grief Facebook discussion group is a safe place to share your story and interact with others.
Join Here