By Claudia Chappel
I was a single mother to two wonderful very young children and a successful professional artist. I supported them by painting tiles for people's homes. It allowed me to be home with my children. At the age of 53, I experienced the unimaginable. There was a knock at my door and a young policeman was standing there. He told me every parent's worst nightmare, my son Ben, then 26 and the first love of her life was gone.
After Ben's death, it took me weeks to just get off the couch. I gave up painting, I couldn't watch TV, I couldn't concentrate on anything. I needed friends around me all the time, I couldn't be alone but I couldn't be with people either. Thank god for my dogs. They sensed my pain and never left my side. I had to try to pretend to live for the sake of my daughter but I didn't want to live without my son.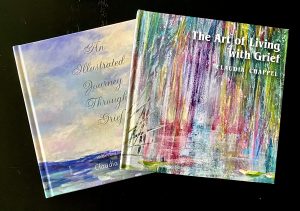 Over the next 13 years, I slowly learned to live with my pain and my very deep grief. I began to paint again. My work had no special meaning to me at the time. I love animals so I started painting portraits of wild animals. I would work on them until I could see life in their eyes.
Meanwhile, parents who had experienced the death of their children began to seek me out for advice, comfort and hope. Over time I realized that I was saying the same words repeatedly. It was right before the winter holidays that I decided to write them down. I know how difficult the holidays are and I wanted to give them something to have in their hands for comfort. It wasn't until I began writing this book that the art, which I thought had no special meaning, served to be perfect illustrations.
The book was initially written as a gift for a few mothers who had lost their sons recently. I titled it The Art of Living with Grief. People who saw the book started to ask for copies. Then others saw it and wanted copies to send to friends who were suffering from the same type of loss and other losses as well.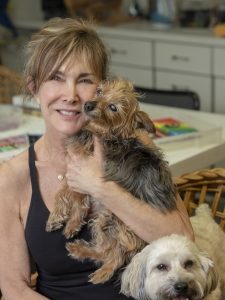 I discovered that helping other grieving parents gave both my grief and my art a purpose. I continued to paint and decided to write another book; An Illustrated Journey Through Grief. My first book is a great help in the beginning but as life goes on for everyone else, for us, it's a daily struggle and we have to be able to take it on when the pain seeps up. My second book is just a continuation and reminder to live, to breathe, and to be kind because you never know what the person next to you is dealing with. I also wrote it for the people who have lost a deep love, other than their child because all deep loves when lost are extremely painful and need help to remember to live. These books and knowing I am helping others survive under the hardest possible conditions, in itself, brings me strength. It reminds me that I can't be broken if I'm lifting up others. Sometimes we just have to remember that we aren't broken.
I now live in Baltimore, Maryland, with my loving husband Richard. I'm also just five minutes away from my daughter Jessica, son-in-law Michael and two grandchildren, Olive and Gus, and 15 minutes away from my other two daughters (step, I hate that word) Laura and Ashley. My loves also include my two dogs and an old bird.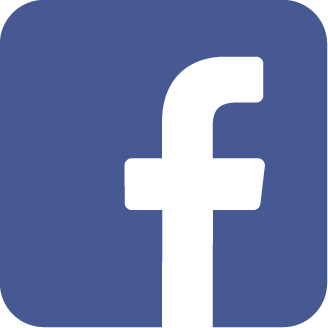 The Grappling with Grief Facebook discussion group is a safe place to share your story and interact with others.
Join Here