by Sally Douglas and Imogen Carn
If you had told us two years ago that we'd lose our mums in our early thirties and that it would go on to become the most transformational thing to happen in our lives, we both would have looked at you blankly and said; "how?"
Yet, that's exactly what happened.
When both of our mums died suddenly four months apart at the end of 2019 and the beginning of 2020, we were plunged into the world of pain that comes with the death of a loved one. Their passings were completely unexpected and hit us both like a tonne of bricks.
Both in our early thirties, we were navigating our grief on opposite sides of the same city. And the loneliness was incredibly intense. Because let's face it – when someone you love dies, the grief can feel unbearable. It is physically and mentally exhausting and can feel like you have ten tonnes sitting heavily on your chest while you're trying to walk underwater.
Despite both being surrounded by family and friends, who were very supportive, we yearned for someone who just "got it" – the same age, going through a similar type of loss, with who we could share our experience with, in confidence. A "grief confidant" of sorts. We both thought, what are the chances of finding that?
Neither of us had ever attended support groups or meetups of any kind in the past. But after such big losses, relying on family and friends for support was okay, but sometimes they just didn't understand. Especially many of our peers, who hadn't themselves experienced a big loss.
A death leaves your life in two – there's the before, and then there's the after. Life looks incredibly different through the lens of loss – it's like you can see things from an entirely new perspective.
This sense of looking at life through a new lens made us both want to connect with others our own age who were going through grief at the same time. That's when a chance meeting at a Motherless Daughters Australia event in June 2020 changed our grief experience forever.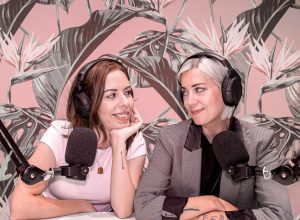 Sitting across from each other, we just felt an instant connection. We were similar ages; our mums were a similar age, and they both died suddenly. We both really wanted to chat more but didn't get the chance, so we connected via Facebook a few days later.
After arranging to meet, we became fast friends, discovering we had so much more in common than just our dead mums. And while we still rely on friends and family for support, having a "grief pal" has been crucial for us both in our healing journey.
We bonded straight away over our shared experience – it's one of those special connections that you only find a few times in life. Meeting each other has been so refreshing. We both felt that there weren't many resources for people like us in that "in between" age of your twenties, thirties and forties when you don't expect to go through a significant loss. Our mum's deaths have made us question whether we want to simply accept it, or accept it and make meaning? We were talking about what we could do to help change that and provide a resource for others going through a similar experience. That's when we had the lightbulb moment to start the Good Mourning podcast and online support community.
Through the chance meeting, we went on to create our own venture. The Good Mourning podcast and Instagram community aims to open the conversation around grief and loss, but with honesty and humour. We take a traditionally "taboo" topic and tackle it head-on, interviewing interesting guests about how loss has shaped their lives.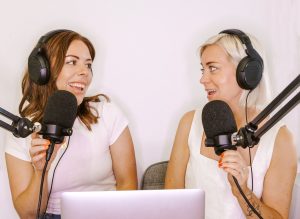 Our friendship, and the community of grievers we have connected with, has been a real saving grace for us and helped carry us through difficult and dark days. Our grief feels more manageable because we feel so supported by one another. This sense of support and community has been a gift from what has often felt like a tragedy.
The response to Good Mourning has been overwhelmingly positive. As a result, in six months, we've already built a highly engaged community of over 11,500 fellow grievers on Instagram. The online grief community has been a massive support to us both, and we get a huge amount of joy seeing others connect and foster friendships through our podcast and page.
Meeting each other and starting Good Mourning has been the silver lining in what's been the most difficult time of our lives. As we were searching for a connection 18 months ago, we never would have thought a chance meeting would bring us together to start something that is helping so many, including us, in their grief.
We've been able to explore what loss means to others and find new ways that we can, as a collective, move through our grief. What once felt like the end now feels like a new beginning. We both feel that the project has changed the course of our lives for the better.
We want to let others know that hope is out there, and sometimes, positive things can come from lonely times.
For more information about Sally and Imogen, you can check out their website.
Support us by driving awareness!
Subscribe to our YouTube channel at YouTube.com/GrapGrief.
Follow us on Facebook at Facebook.com/GrapGrief and on Instagram at Instagram.com/GrapGrief.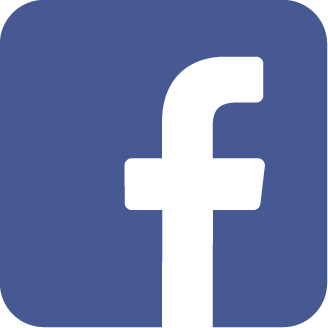 The Grappling with Grief Facebook discussion group is a safe place to share your story and interact with others.
Join Here